Steve Howey has been in the industry for more than 20 years, and throughout that time he has had the opportunity to fulfill every actor's ambition of landing a huge role on a major television show.
Most people are familiar with him from his role as Kevin Ball on Shameless, which he has played since 2011.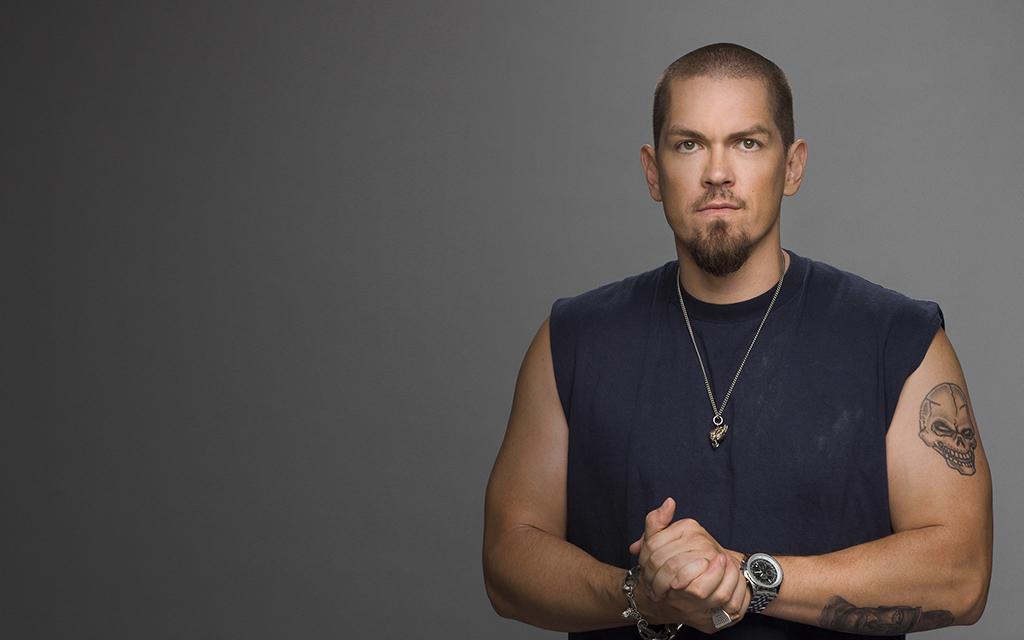 Despite the fact that the program is coming to an end, his interpretation of the character will remain one of his most well-known works.
Steve doesn't appear to have any upcoming jobs, but anyone who understands how good he is knows he won't be forgotten. His ability to play dynamic and nuanced characters has opened many doors for him and will continue to do so in the future.
Steve Howey—multi-tattooed and almost teetering at 6'4″—swaggers into a low-key counter-service eatery in Hollywood with the grin of a Zen master, naughty cowboy, and A-1 bad boy all rolled into one.
So, it's no surprise that this longstanding Shameless performer has plenty of interesting anecdotes and reflections in his vault, which he revealed over a leisurely discussion on the back patio—which happens to butt up against a hipster motorcycle garage.
He sailed around the world as a child. He's enraged the Twittersphere by zealously defending society's oppressed. And, of course, he rides a Harley—or did until he became a father.
Steve Howey has had a lot of trouble with his weight.
It's evident these days that Steve keeps himself in fantastic shape, but that wasn't always the case. "I've always been up and down with my weight," he stated in an interview with Men's Journal.
I suppose I blew out when Reba finished and I wasn't sure what I was going to do next. However, I've gotten back into shape in the last year or so for health reasons rather than cosmetics.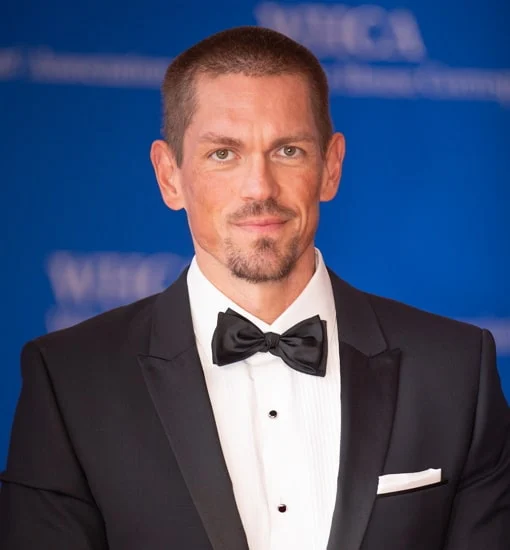 I compressed a vertebra during the first season of Shameless, which was quite painful. I couldn't even stand up, much less walk. And I recognized I needed to make a difference, so I began working out more.
He used to be a college athlete.
Steven's life hasn't always been around acting. Instead, he was a gifted basketball player who grew up practicing sports.
He received a basketball scholarship to Northeastern Junior College in Colorado after four good years of playing in high school.
His Father Is A Director
When it comes to Steve, the apple didn't fall far from the tree. Bill, his father, is an actor, director, and acting coach who has been in the business for a long time.
Steve featured in his father's film Class, which was written and directed by him in 1998.
He works as a voice actor.
Many people are familiar with Steve's live-action roles, but few are aware that he also works as a voice actor. In the TV series Carrier, he played Trooper Norris. It'll be fascinating to see if he continues to do voice work after the final season of Shameless wraps up.
He is a motorcycle enthusiast.
Steve has always enjoyed a nice adrenaline rush, and riding motorcycles is one of his favorite ways to obtain it. He owns a Harley-Davidson, but he told CBS that he hasn't ridden since his children were born. Many people make the decision to forgo harmful hobbies once they reach a certain age.
He Spent A Lot of Time on A Boat During His Childhood
Steve grew up in a different environment than most individuals. His parents did a lot of traveling and finally bought a 38-foot boat.
"Say farewell to all your buddies and toys, Steve!" Steve said to CBS when speaking with them. We began our journey south to Baja, stayed in Cabo, and then continued south to Mazatlán. It had been months and months and months by the time we were on our way to Panama. "Cast a line, Bill!" my mother said when I was hungry. "Find a fish!"
He's a natural juggler.
Do you have a unique skill that few people are aware of? Steve is one of them. During an interview with Pop Culturalist, he revealed that he can juggle, although he didn't elaborate on what types of stuff he can juggle. Perhaps one day his admirers will be able to witness this talent in action.
Lucille Ball is one of his favorite actresses.
Steve isn't recognized for being a comic actor, but he is a fan of Lucille Ball, one of the most famous comedy queens of all time. He admitted that, despite her ditsy TV persona, Lucy was a very brilliant woman who made sacrifices in order to advance.
Volunteering is something he enjoys doing.
One of the many things Steve strives to do with his platform is to give back to the community. He has volunteered with the Starlight Children's Foundation, a non-profit organization. The foundation is dedicated to supporting children with critical illnesses, according to the organization's website.
The Bottom Line
Howey is quite honest about his life, and he is calm and personable. He's played Kate Hudson's love interest in both 2009's Bride Wars and 2011's Something Borrowed, as well as last February's Making Babies, a comedy starring him and Eliza Coupe as marrieds dealing with infertility.
His first priority, though, is his rambunctious family. In 2004, he met his wife, Sarah Shahi (Person of Interest, Rush Hour 3, Chicago Fire), while she was a guest on Reba, and the two are now parenting their son Will, and twins Violet and Knox, three. "They're fantastic," he says, adding with a fatherly grin, "but they try to put me to the test."
However, not every marriage has a happy ending. Steve Howey and Sarah Shahi filed for Divorce in December 2020. But Howey is still a great father to his sons and a perfect role model.