An Australian plus size model is fully aware of the need to push for a more diverse fashion industry.
Today, casting plus size models is a plus point for fashion campaigns and runways.
Given that the average Australian woman wears a dress size between 14 and 16, plus-size models are now the talk of the town.
Although models like Ashley Graham and Tess Holliday have defied stereotypes abroad, there is a stunning variety of models worth getting to know.
What Is A Plus Size Model?
This term is a bit divisive in some quarters since it's hard to draw clear boundaries around what constitutes plus size.
While most retailers and designers define plus size as anything beyond a size eight, the average woman is between a size 14 and a size 16; thus, Australia is setting the bar high regarding the use of plus-size models.
There is a size variety in plus-size modeling, likely where it differs from straight-size modeling the most.
There is no end size for plus size models, often known as Curve models, which start at about a size 10 to 12.
The best Australian plus-size models are listed below, in no particular order.
1. Kate Wasley
Australian plus-size model Kate Wasley, currently 28 years old, rose to fame on social media as a member of the Instagram pair @any.body co.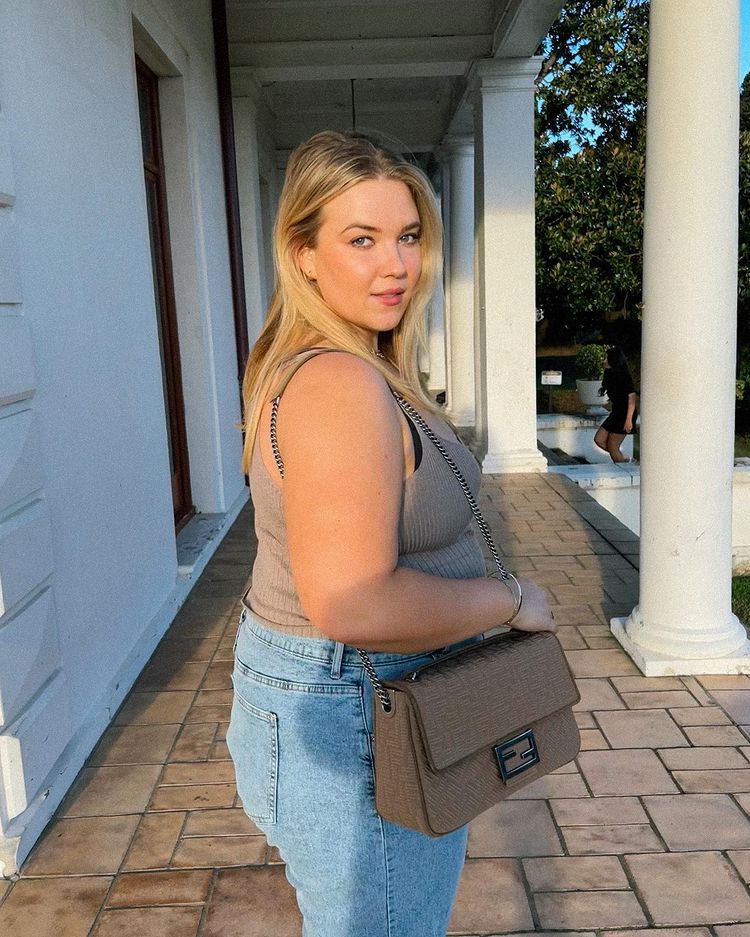 She and Georgia Gibbs exchange images on this site to encourage body positivity among interested parties.
She has come a long way by overcoming eating issues, becoming a certified personal trainer, and being the first-ever curve model for the straight-size athletic company Lorna Jane.
She has worked for several companies, such as Lorna Jane Activewear, Forever 21, and others. Sports Illustrated recently published an article about Kate. Her official Instagram handle is katewas_
2. Lacey-Jade Christie
With a focus on problems related to body acceptance, fashion, beauty, culture, and sexuality, Lacey-Jade is a writer, model, and public speaker.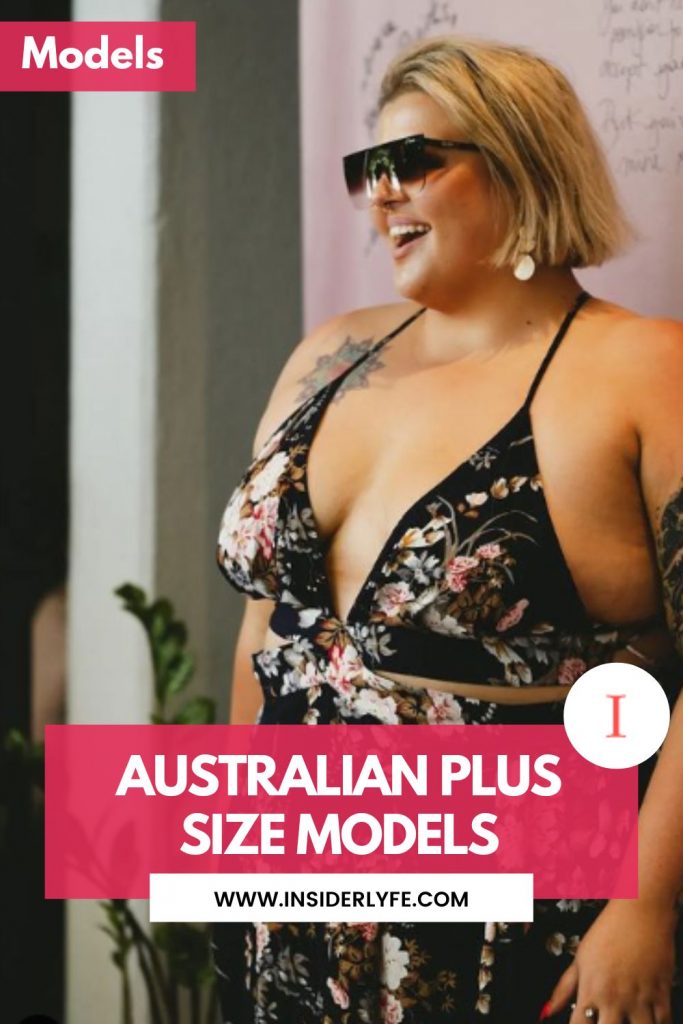 Lacey-Jade is a powerful advocate for both the LGBT and body-positive communities.
As a free-lance plus-size model, She is dedicated to dispelling misconceptions about fatphobia and promotes her favorite plus-size brands for clothing.
She has experience working as a plus-size model for companies like Figur by Jules Robinson, Alison Dominy Designs, Proud Poppy Clothing, and Ariane Bingham Designs.
3. Georgia Pratt
32-year-old plus-size Australian model Georgia Pratt is a famous model, fashion designer, and social media influencer.
She is renowned for her alluring looks and smile.
Pratt frequently appears in photographs for the Kiwi lingerie brand Lonely, which employs unretouched photos and models of all sizes.
She has collaborated with a number of modeling agencies as a plus-size model, including 62 models New Zealand, Muse Models, IMG Worldwide, and Ford Models.
She is also a fashion designer who collaborates with well-known designer Kristine Crabb. Her official Instagram handle is jojacalled.
4. Robyn Lawley
Robyn Lawley, an Australian plus-size model, 29 years old, is the first person to appear in a Ralph Lauren advertisement.
Robyn started modeling when she was 18 years old. She is highly recognized as a model who has graced the covers of numerous publications, including Elle, Glamour, Mode, Marie Claire, and others.
She also provided the images for some of the most renowned fashion publications in the world. In 2013, she published an essay describing the unneeded thigh gap trend as being unhealthy.
In 2011, Robyn received the 'Australian Cosmopolitan Fun, Fearless Female, Rising Star Award.'
She was also awarded Sydney Magazine's 'Top 100 Most Influential People of the Year Award.'
5. Latecia Thomas
Latecia was born and reared in the Australian city of Melbourne.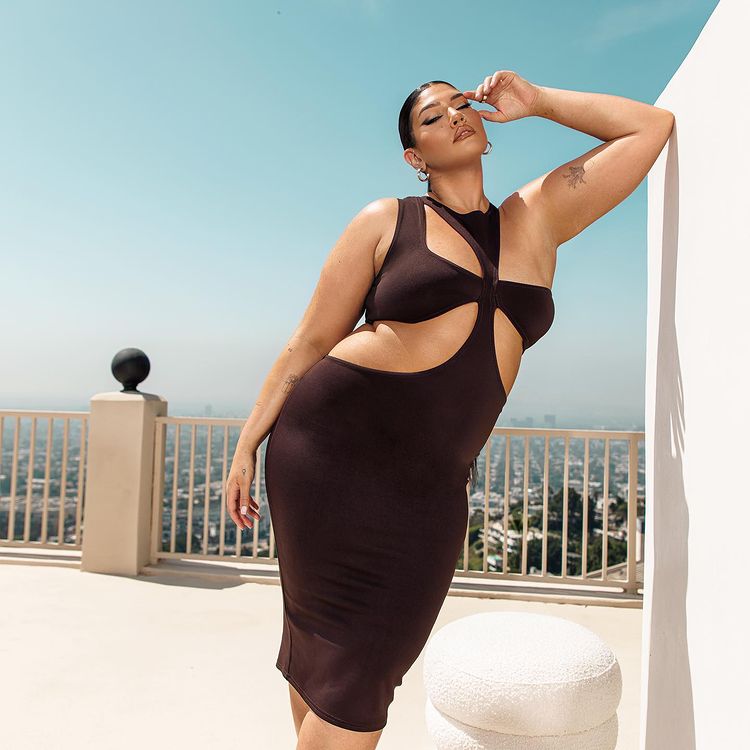 Australian plus-size model Latecia Thomas is stunning and famous for speaking about plus size.
She is also a social media sensation and a renowned makeup artist.
She began her career as a model when she was 15 years old, and her modeling career afterward began to take off, thanks to Instagram.
On social media, she is highly active, and on Instagram, she currently has more than 1.6 million followers.
Several domestic and foreign modeling agencies signed her. She has collaborated with several brands, such as Fashion Nova curve, yantra beauty, Bondi boost, and others.
6. Laura Wells
Presenter and environmentalist Laura Wells is 33 years old and a well-known plus-size model in Australia.
The Sydney-born beauty wears swimwear for a 14-year-old and clothing for a 12 to 14-year-old. She was discovered by the agency while visiting New York.
Her platform is being used to raise environmental awareness.
Laura has been able to use her social media platform to advocate for a healthy lifestyle that is both physically and mentally healthy and socially and environmentally friendly.
Thanks to her international modeling career's reach and popularity, her work to promote positive body image, and the fact that she works with clients from all over the world.
7. Shanaya Peters
Shanaya Peters, a body-positive activist who hails from Perth's suburbs, has made it big by becoming a model for Rihanna's Savage x Fenty line.
Shanaya, a fervent advocate for diversity in the fashion business, the job fulfilled a lifelong goal.
Shanaya Peters, an internationally renowned Australian model known for her work with ASOS, Rihanna's Fenty Beauty, Boohoo, bonds, and other brands, is committed to promoting inclusivity and diversity in the fashion industry.
She returned to Australia and will appear in our newest advertisement for our Intimately line of women's underwear.
'I've always had a passion for diversity and inclusivity within the fashion industry, which fueled my aim to become the representation I didn't have when I was growing up.Since I've always been a tall girl, people have frequently inquired if I ever modeled. I first sent several headshots to some agencies in my city, and I got a call inviting me to a meeting at Vivien's Model Management in Perth with the agents. They loved how I looked, how I was, and what I stood for.' She said in an interview with Bonds about how she got into the business.
8. Bree Warren
Bree Warren, 30 years old, divides her time between the US and Australia, where she currently resides in Noosa, Queensland.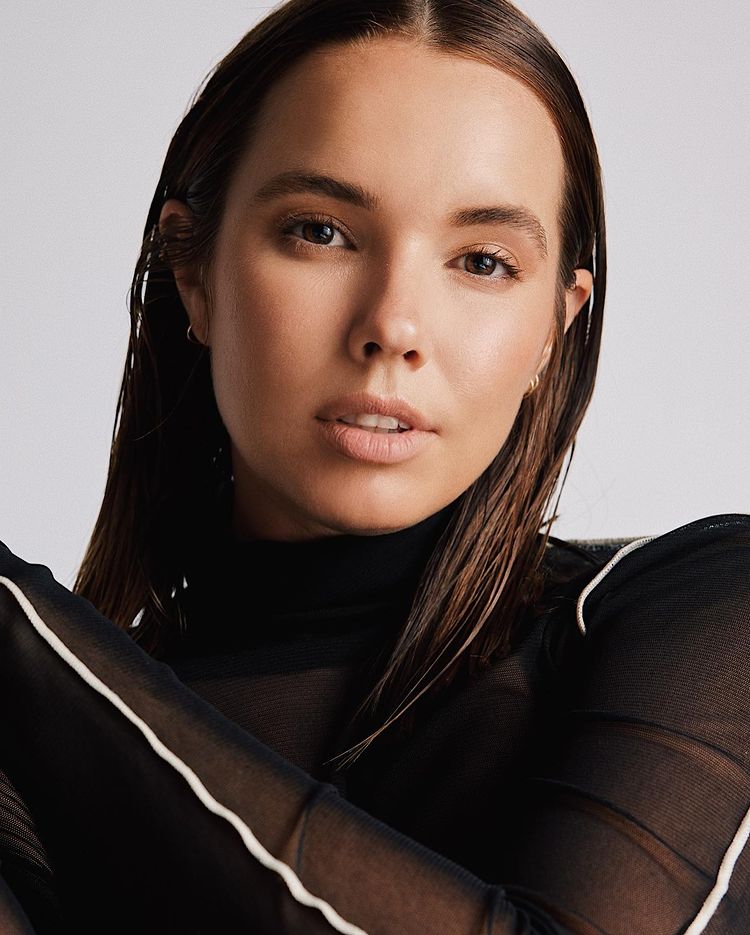 She photographs magazine covers and advertisements for the Ralph Lauren, ASOS, and Nordstrom brands.
She became the first plus-size model to appear on the cover of Women's Health Australia.
Warren started modeling at the age of 23 after relocating to New York City for her post-graduate studies.
Asos, Ralph Lauren, Garnier, Revlon, Saks Fifth Avenue, Macy's, Seafolly, Nordstrom, Forever 21, and Tigerlily are just a few of the brands for whom Warren has modeled.
In June 2018, she was on Women's Health magazine's cover and featured in Marie Claire, Elle, Vogue Australia, Grazia, Glamour, and Cosmopolitan. Her official Instagram handle is breekmccann
9. Riley Hemson
The plus-size model Riley Hemson, now 25 years old, began her modeling career in 2015.
Riley Hemson's Instagram account, healthy chick 101, where she has amassed more than 352,000 followers, showcases her successful weight loss makeover.
She has collaborated with a number of renowned apparel brands throughout her modeling career, including gym shark, boohoo, Bambi boutique, Jeune ora, FashionNovaCurve, starting a boutique, aim Oceania, and luxurious fitness.
She also represents the brands' boohoo and FashionNovaCurve.
She is bridging the vibrant, on-trend, and environmentally concerned market for sportswear and swimwear with the introduction of her sustainable and inclusive clothing business Remmie by Riley.
10. Daniela Rose
Australian model Daniela Rose, a size 14, promotes body positivity online. Model Daniela Rose has signed with agencies in both the US and Australia.
She has more than nine years of experience in the field and has worked for brands on the runway, in print, on television, and in digital marketing.
Daniela, frequently referred to as the Smoothie Bowl Queen, uses her social media channels to showcase smoothie bowls and wholesome vegetarian meal recipes.
She continues to share her stylish findings with followers despite understanding the challenges of being gifted with height.
Her most recent brand partnerships include Treball Active, Active Truth, Pacifico Optical, Berlie, Nuzest, and Height of Fashion.
11. Jess King
Jess King is a senior fitness instructor from Australia who works for Peloton.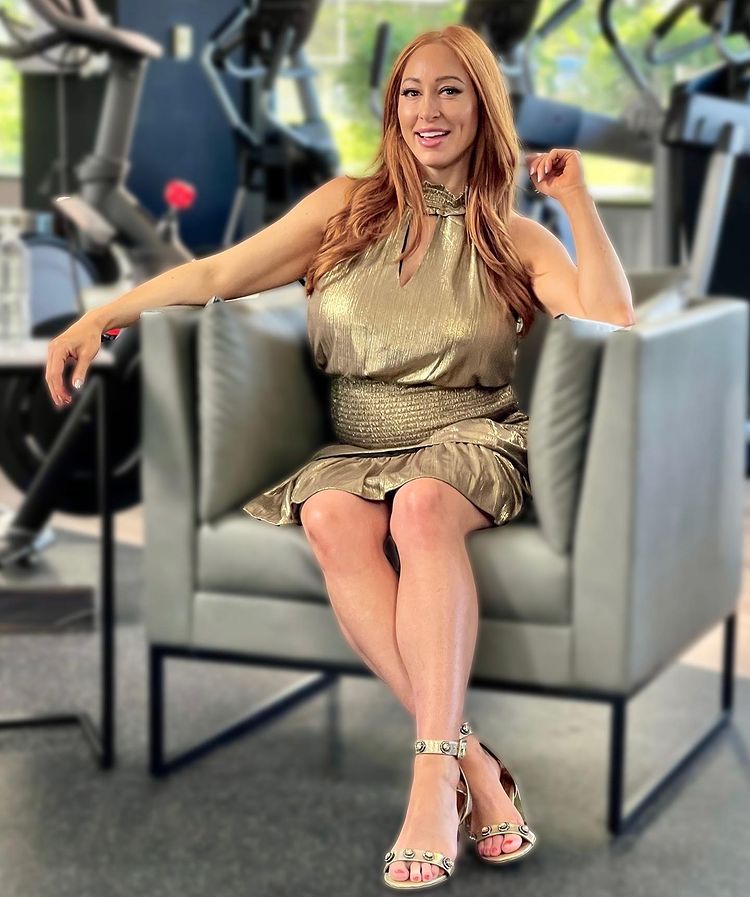 She is also a social media influencer, a licensed life coach, and a former professional dancer.
She is a popular plus-size model who gained notoriety by hosting #300DaysofFoodPorn on several live broadcasts.
Jess King is well-liked by Australian women and is best recognized for being honest.
This mid-size goddess works under Bella and Day Management, working with brands like Swimwear Galore, Sheike, Dish, Commonly, and Elizabeth Arden.
Her funny videos demonstrate to her viewers that you don't have to fit a specific size or shape to be a successful and fashionable model.
Jess supports women being able to accept themselves rather than trying to fit into what society perceives as plus size or straight size models. Her official Instagram handle is jesskingnyc
12. Jessica Vander Leahy
Australian plus-size model Jessica Leahy, born in Sydney, has been modeling for more than ten years.
Her voluminous, curvaceous body figure astounds everyone.
After being s*xually assaulted on a train in Australia by an unidentified man, the plus-size model made headlines.
She is connected to numerous prestigious companies, such as Bella Model Management, MUSE Management, and okay Models.
13. Amelia Stubbs
Amelia Stubbs is a blogger, influencer, and curvy, plus-size model. She signed with BGM models, a modeling agency, in 2011.
She later became one of Vivien's Models' first plus-size models in 50 years and participated in Target's 2015 "Yay for Every Body" national advertising campaign.
On Instagram, she has amassed more than 120,000 followers.
Amelia Stubbs, who challenges the media's notions of beauty, is well recognized for her cheery demeanor and for bringing natural, unedited selfies to the plus size community.
Curvy Amelia encourages other women to love and embrace their curves.
14. Mercy Rose Watson
When Mercy Rose Watson entered the fashion industry in her teens, she was a straight-size model.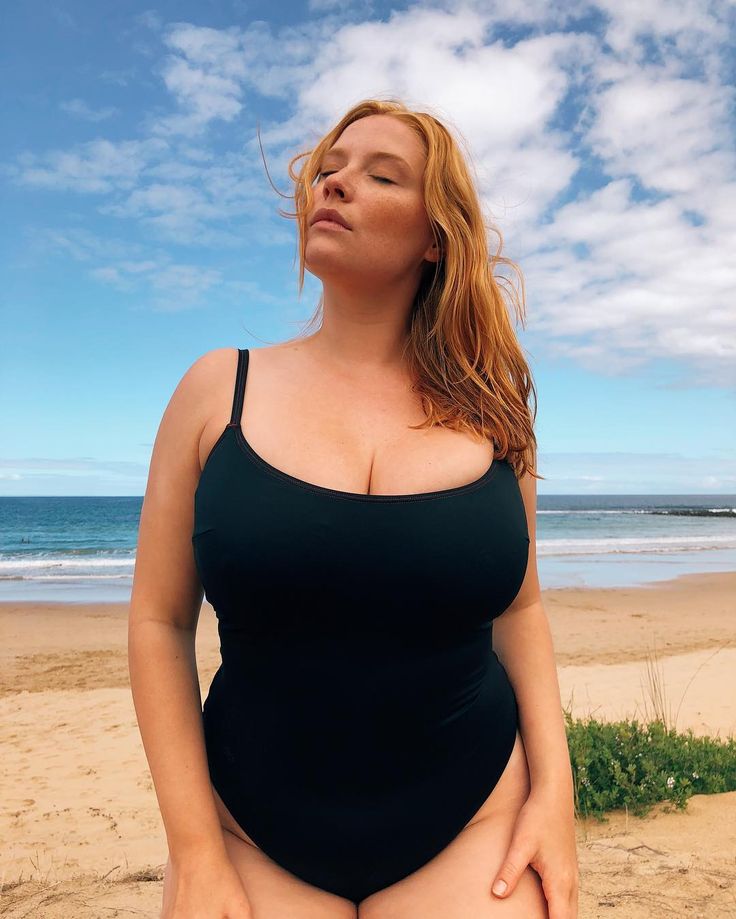 Meanwhile, Mercy Rose left the business to pursue a career in the performing arts after suffering from eating disorders and body image issues.
A plus-size model scout then approached her. Mercy Watson takes great pride in her status as a plus-size model.
The size 14 model, a proponent of a positive body image, feels empowered by the phrase and asserts that women shouldn't feel under pressure to seem a specific way.
The 25-year-old recently completed shooting for the US company David's Bridal's spring campaign.
Mercy has more than 7,800 followers on Instagram, where she posts pictures from editorials and previous campaigns.
She has also worked for the Australian company Crossroads and the UK brand Evans Lingerie.
15. Stefania Ferrari
Stefania is one of Australia's most well-known plus-size models.
She is renowned for her Marylin Monroe-like beauty and uses her platform to advocate for body positivity, animal rights, and veganism.
Stefania, representing sizes 12 to 14, exemplifies how women can dominate the modeling business.
She had previously worked as a model for Malaysian apparel line Flow as well as Australian brands Sportsgirl, Berlei, and Fiorella Rubino.
While employed by Bella Management, Stefania has directed campaigns for numerous global brands, including Bra's N' Things, Running Bare, Gorman, and many more.
16. Tia Provost
Tia Provost, a plus-size model who is 28 years old and is originally from Ulladulla in New South Wales, has returned to Australia after living and working abroad in London.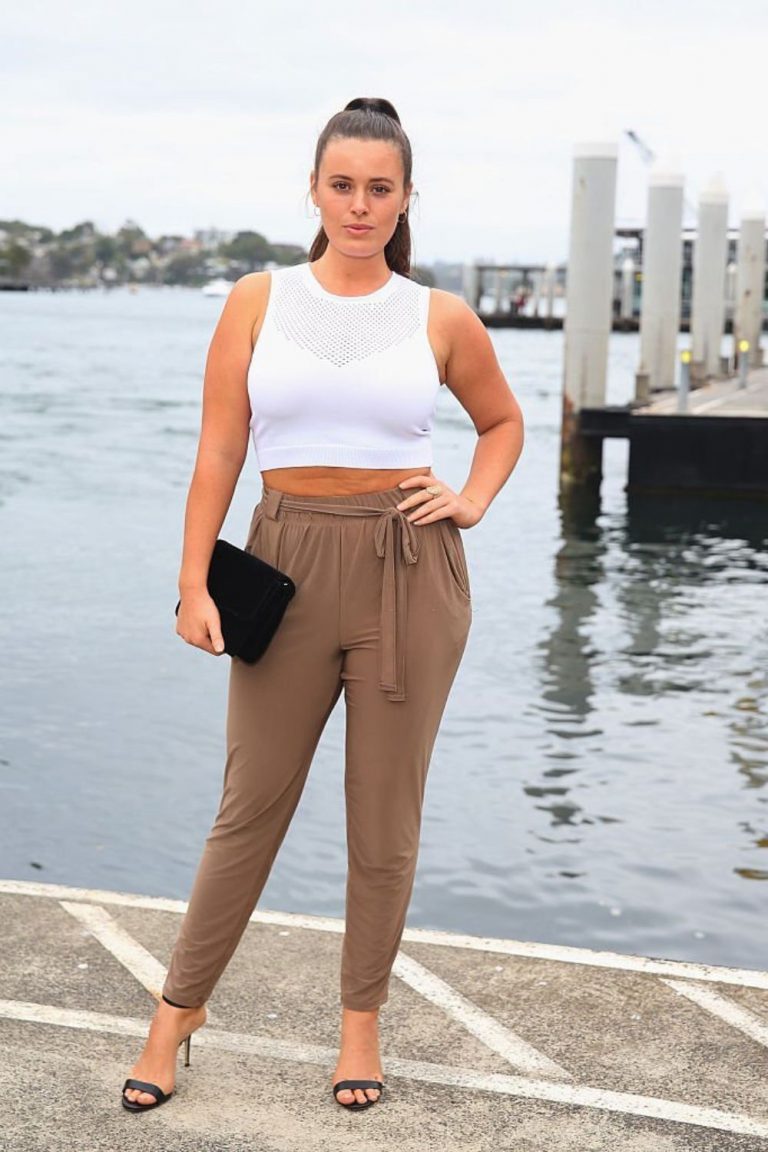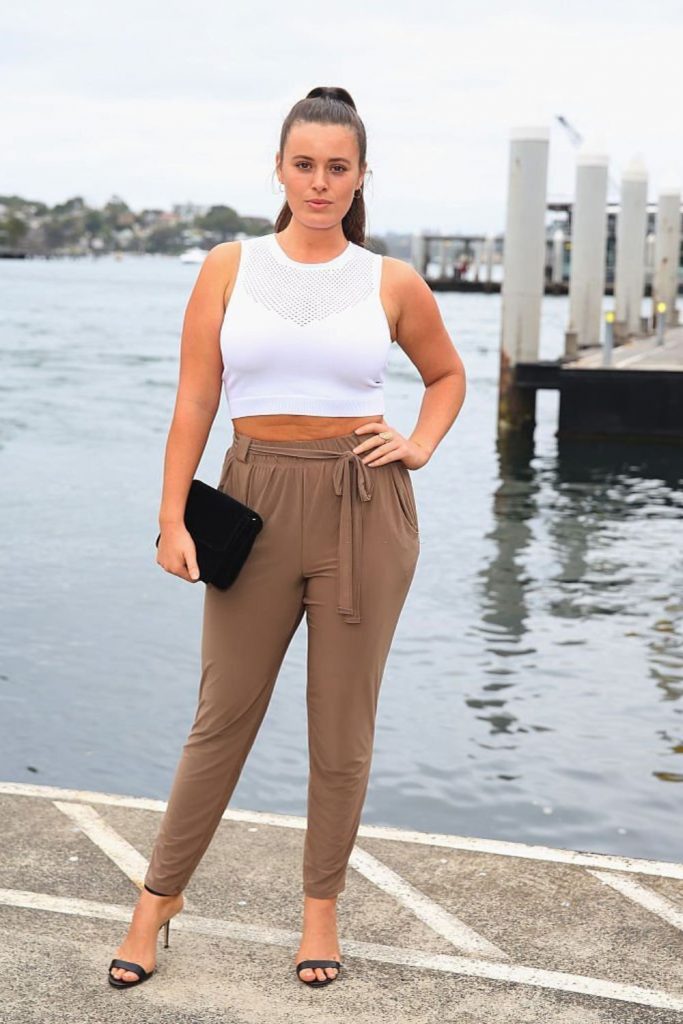 Model Tia Provost used to feel ashamed of her physique when she was growing up in the NSW coastal town of Ulladulla.
Ironically, she turned sobbing into a career after keeping herself away throughout the summer and refusing to wear a bikini.
Tia has appeared on the covers of magazines such as Body + Soul and Plus Model. She also appeared on ITV's This Morning with a look modeled by Miranda Kerr.
In New York City, she also took photos for the April issue of Plus Model Mag.
17. Denise Bidot
Denise Bidot Puerto Rican mother encouraged her to enter the modeling industry.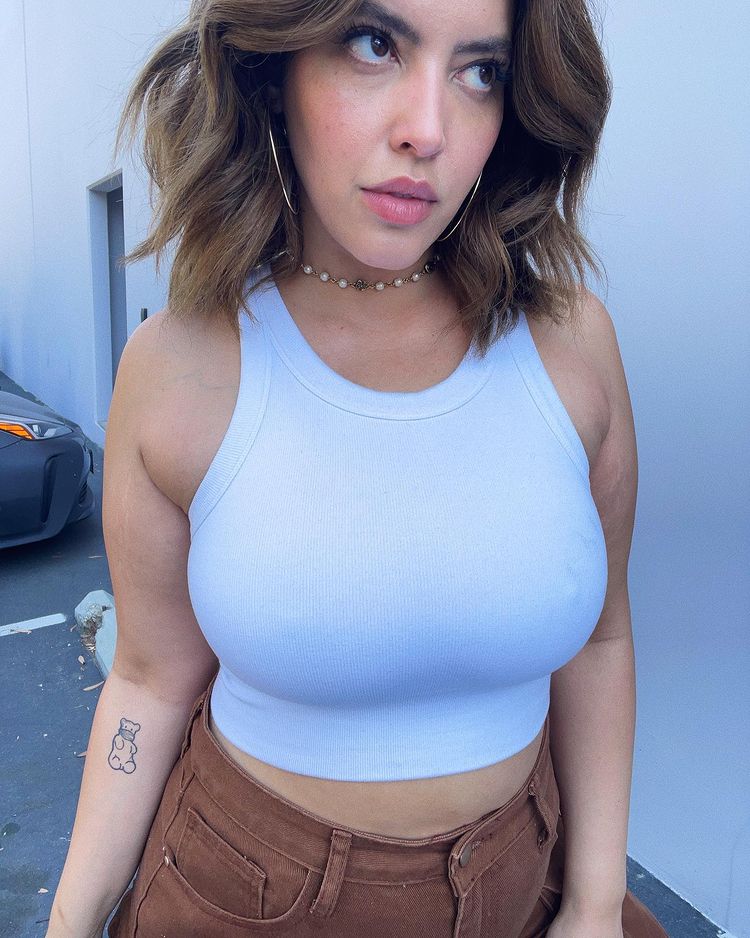 Denise has become one of the most well-known plus-sized models in the world, appearing in advertisements for brands like Forever21, Levi's, and Rihanna's Savage x Fenty while her mother struggled to find success as a result of her curvaceous form.
A photographer contacted Denise and persuaded her to start modeling.
During New York Fashion Week in 2014, Denise made history by being the first plus-size model to walk for two straight-sized companies.
She has been modeling for 14 years, and her clients include Old Navy, Lane Bryant, Macy's, Levi's, Nordstrom, and Forever21.
She has also walked the runway for designers like Chromat, Christian Siriano, Evans, and 11 Honoré.
Denise formerly worked with the British company Nasty Gal and recently debuted a collection with Kohls.
19. Aisha Nikora
"You can't please everyone, so do it for yourself," is what plus-size influencer Aisha Nikora lives by.
Growing up in a tiny town, she was pretty narrow-minded and continued to be so until she finally moved to Sydney.
She has since built her life around coming to love herself.
She has been able to do this because of her Instagram page, which she has been managing for four years as she builds her business by interacting with her fans regarding plus size and curvy fashion.
Her mission is to encourage plus-size and curvy women to embrace their flaws and flaunt their curves.
Aisha began her career with Wink Models after promoting her favorite plus size looks on Instagram and working with great companies.
Her fashion sense, approachable demeanor, and talent for spotting the ideal lighting are motivating.
20. Chelsea Bonner
Chelsea Bonner was born and raised in Australia. She began her career as a junior agent while still a teenager and went on to work at prestigious modeling agencies in Melbourne and Sydney.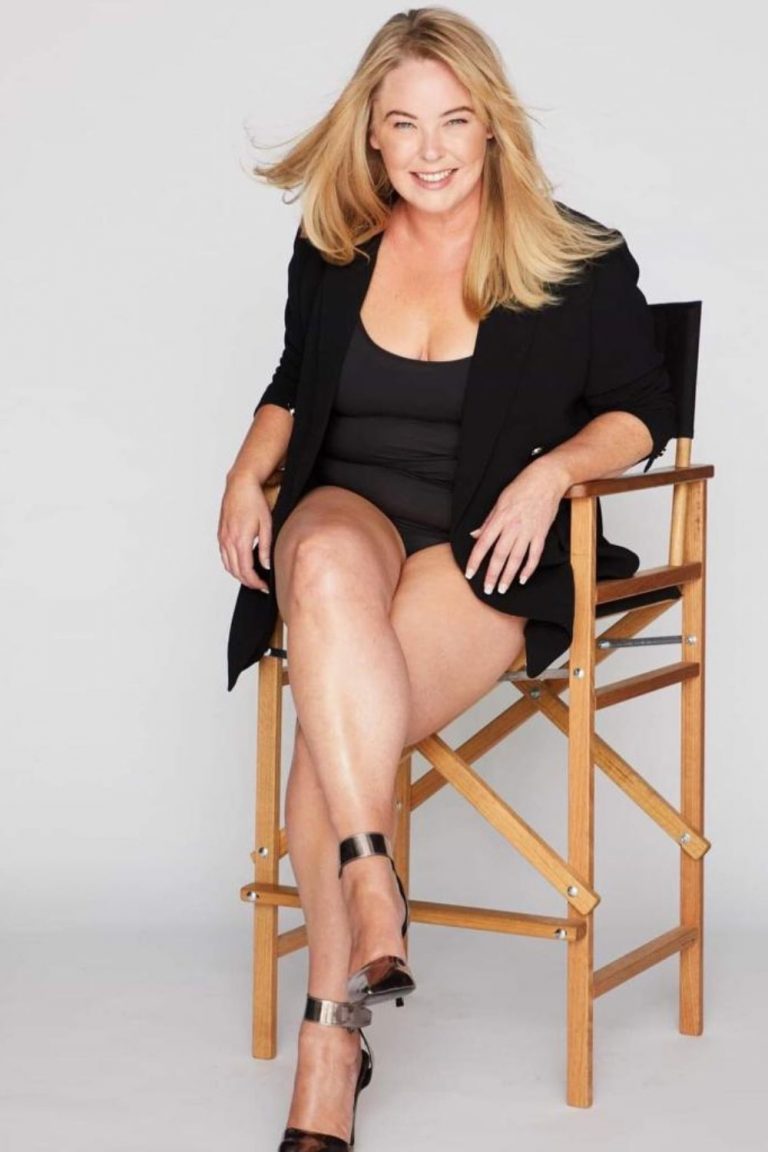 She also had a very successful modeling career of her own.
She helped some of Australia's most well-known fashion and advertising photographers, hair and makeup artists, and stylists launch their careers.
Chelsea is committed to spreading awareness of negative body image.
For many years, Chelsea has devoted herself to pushing the limits of fashion model sizes in the media and modeling fields.
BELLA is now well-known all over the world, and her models have been featured in the fashion editorials of Sports Illustrated, Vogue, Elle, Cosmopolitan, and Marie Claire as well as on the covers of publications like World First.
Chelsea has written her own book, "Body Warrior," which has been defined as both a biography and a campaign to improve the fashion business and the lives of women from all walks of life.
Criteria Of An Australian Plus-Size Model
You should be aware of what size qualifies as plus-size if you intend to apply to a plus-size model fashion agency.
By brand and agency, plus-size model sizes differ. A size 12 and up is typically considered plus-large.
Dress size is usually used instead of body measurements to evaluate and cast plus-size models.
The fashion industry often defines plus-size models as anyone greater than a size 6.
Nowadays, however, most women considered plus-size models are a size 12/14 or higher, bringing the public's opinion of what constitutes plus size closer to that of the business.
How Can You Be A Part Of the Australian Plus-Size Modeling Industry?
No matter what kind of modeling you do, you should constantly make sure to look after your physical and mental health.
Maintaining a healthy lifestyle, getting that manicure, moisturizing your skin, and drinking enough water should be best.
You want to be at the top of your game because, in the end, the industry is all about appearances and how you project yourself to the public.
A unique modeling portfolio is a need for every model, and this is among the most crucial for any model submitting an application to an agency.
Even if you have modeling experience, you might want to use social media to further expose yourself to different brands and businesses with which you genuinely want to work.
One of the best things you can do to break into the plus size modeling business is network.
You can learn from people who are already working models and about their professional experiences by getting to know them.
How Much Does An Australian Plus Size Model Earn On Average?
The income of a plus-size model is $10,060 to $181,237, with a median salary of $32,786. 
Overall, 88% of plus size models earn more than $181,237, and 52% earn above $32,786.
Final Verdict
Never before has there been such a strong demand for greater diversity in the fashion and modeling industries.
People want to see inclusive sizing, people from all backgrounds, and un-airbrushed models on magazine covers.
The rise of Australian plus-size models, who alter not only the way we view models but also the way we view ourselves, has been met with a revitalizing and long-deserved public feeling.
The modeling industry is responding by elevating plus-size models to the forefront due to robust initiatives like body acceptance and diversity on social media that are channeling consumers' voices.
You will love our articles if you want to know more about life and every minute detail that many might not know about other celebrities.
You may be surprised to know what we have in store for you and what these celebrities might be hiding!
If you are a plus-size model and want to be featured, you can email us at [email protected].