"A rose can never be a sunflower, and a sunflower can never be a rose. All flowers are beautiful in their own way, and that's like women too. I want to encourage women to embrace their own uniqueness."

Says famous Fashion Model Miranda Kerr, an Australian renowned model who quickly rose to fame as a Victoria's Secret Angel.
What is a good fashion model and what does it takes to be a fashion model? It is a common question that comes in every individuals mind.
Modeling is a highly competitive industry that demands perseverance and dedication. Modeling employment, especially in high fashion, can be difficult to come by because it is hard to get recognized in this hustling bustling world. It is critical to master the job criteria in order to become a professional model.
Being a fashion model entails more than simply stunning looks and a commanding walk. A model's ability to convey a photographer's vision is what separates them from the other.
Do you become weak at the knees when you look at the glossy pages of Vogue? Do you stamp your feet on every sidewalk as if it were a Milan catwalk? Do you possess "the look"? If you said yes, you might wish to consider a career as a model.
Famous models like Gigi Hadid and Kendell Jenner will undoubtedly fill up your newsfeed like no other. If you want to become a fashion model. You will definitely want to know what it takes to be one.
Everyone can find something they like in the world of modelling. There are so many specialties and areas to choose from that you'll be able to locate at least one that complements your appearance and personality.
Once you've decided that becoming a fashion model is the best and the most appropriate option for you, you'll need to figure out how you'll get there. We all know that there's a lot more to modelling than just being stunningly attractive.
What Is The Role Of A Fashion Model?
A fashion model promotes a variety of items through working with consumer brands, fashion designers, photographers, and artists.
Fashion models are hired by businesses to appear in magazines, on runways, and to model various cosmetic items.
Models usually have stylists and makeup artists that particularly help them with their attire, haircuts, and overall appearance, but they are ultimately in charge of how they seem in front of the camera. And to be honest, that is the main job that needs to be taken care of.
Different Types of Fashion Models
In the realm of fashion, there are nine fundamental types of fashion models. There are specific requirements for each type of modelling:
Editorial Models
Fashion Models wearing the latest designs from a certain fashion designer or clothing brand frequently and are most likely to be featured in fashion publications such as Vogue or Harper's Bazaar.
Editorial models help fashion photographers achieve the right image by posing for them during photo shoots, taking direction, and following their own artistic instincts.
Female fashion models are usually classified by their height and measurements and are often 5'9″ or taller and thin.
Male models are classified based on their height and weight and are typically six feet tall and thin. These requirements are highly looked after and are also considered to be the top requirements to be a model.
Runway Models
During fashion shows, these fashion models walk the catwalk, exhibiting carefully picked ensembles for audiences that set the current tone or upcoming trends for the fashion world.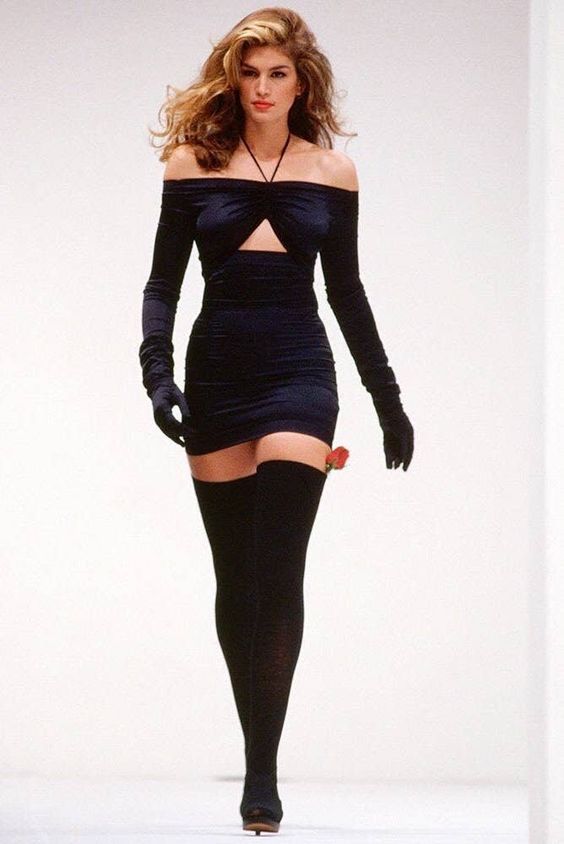 Models on the runway are classified by their height and measurements, and most are over five feet nine inches tall and thin.
Plus-size models
Fashion Models who are larger than the editorial norm are referred to as plus-size or curvy in the fashion modelling industry. They primarily serve as models for plus-size apparel lines.
Part Models
In product photography, parts models only model one body part that they are perfect in. They may, for example, use their hands to promote a new nail polish or their feet to promote a new sandal. To keep their prized feature in top condition, parts models must take extra care of that particular skin part.
Fitness Models
Fitness fashion models are required and must maintain a high level of physical fitness at all times. These models tend to work out on a regular basis, resulting in a toned and muscular beautiful body.
Fitness models are frequently featured in periodicals, promoting vitamins, workout clothing, and gym facilities. They most likely inspire.
Glamour Models
Glamour fashion models are hired primarily for their attractiveness and sexual appeal. Models are hired by brands and photographers to appear in magazines and calendars.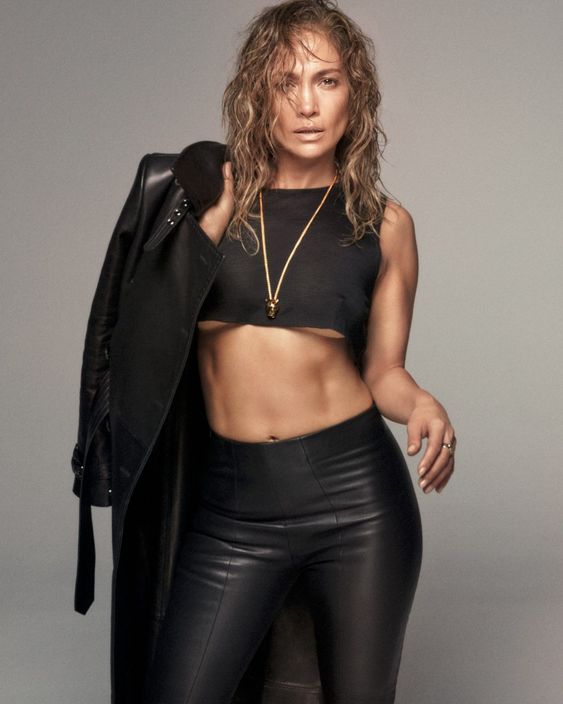 Lingerie Models
For photo-shoots, catalogues, and periodicals, lingerie models pose in brassieres and underwear.
These models also walk the catwalk for lingerie firms and designers to show off the latest underwear designs. They usually have a picture perfect body to show off the sexiest designs.
Swimsuit Models
Swimsuit models show off the latest in summer swimwear by posing in bathing suits. The magazine Sports Illustrated is well-known for featuring athletic swimwear models..
Promotion Models
These types of fashion model is used by brands to sell their products and services. Influencers, also known as promotional models, are hired by brands to market their products and services to their target their specific audiences.
Commercial Models
These commercial models are hired by companies because of their relevant image. In terms of aesthetics, this form of modelling is more versatile.
Fashion models who look like regular people, rather than runway-ready supermodels, are frequently included in catalogs. This form of commercial modeling involves clothing from popular retailers and things that are more readily available to the general public.
Some Important and Essential Tips to Become a Successful Model
It takes effort and dedication to build a modelling profession. Check out these tips if you're an aspiring model seeking full-time modelling work:
Recognize your abilities.
It is said that beauty is in the eyes of the beholder. So, what one person finds attractive, the other person doesn't.
Being a fashion model necessitates a laser-like focus on your look. Beauty, on the other hand, is subjective, and you never know what someone else will find attractive about you. Your body language can convey various different meanings such as confidence, which can influence best on how others see you.
You should also know that facing rejection is common in the modelling industry, and it's rather appealing to take it personally. Most people do not take rejection so well and end up jeopardizing their career.
You must remember that you have something special to give. Being able to present oneself as a confident person will help you become a successful model.
Recognize the job's responsibilities.
Hard labor, determination, and the ability to follow orders quickly and efficiently, posing in specific ways or duplicating looks for hours at a time, are all required for modelling.
For the style of modelling you want to do, you'll need a variety of postures in your arsenal. For the camera to deliver the appropriate image, you'll also need to know how to position your face and body.
You'll need to develop and rehearse your distinctive walk if you want to be a runway model.
Maintain a professional appearance.
Modeling is all about appearances and how you look in front of the camera, yet looks aren't the most important factor that is considered in today's world of fashion modelling.
Modeling requires you to take good care of your body. Even while there are more modelling chances for people of all shapes and sizes nowadays, you still need to look after your skin, hair, and nails, especially if you're a parts model.
You'll need a range of headshots and full body photographs to present to potential modelling agencies and employers if you want to get a modelling job and are looking forward to get signed up.
What is best is to hire an experienced photographer to picture you in natural light and in basic clothes to accentuate your best features.
Make sure your photos accurately mirror how you appear in person so modelling agents can see what you have to offer. Submitting filtered photos from social media may not seem like such a good idea.
Create a portfolio
Many potential clients will review your modelling portfolio before determining whether or not to engage with you.
Your headshots are less styled and retouched than these ones. Collect your best professional images and organize them in a portfolio or on a website that promotes your skills and variety.
A website can also help potential agencies locate you and see your work more easily.
Find a modelling agency that is a good fit for your image.
Most fashion models require the assistance of a modelling agency in order to obtain work and to be recognized.
Investigate the top modelling agencies and select a few that appear to be credible and represent the type of model that you are born to be.
Submit Polaroid's (also known as digitals) together with any relevant modelling experience if you locate a model agency that appears like a good fit and seems trustworthy.
Consider enrolling in a modelling school.
Enrolling in a modelling school or attending modelling lessons can assist prospective models learn the fundamentals of the industry, such as how to put together picture portfolios, how to pose or walk down the catwalk, how to deal with photographers, and how to establish their personal image?
Look for casting calls that are currently open.
Going to an open casting call is sometimes the greatest method to get into the modelling industry.
While you can't just stroll into any agency and be seen, open calls (or go-sees) are a period of time set aside by an agency to see new models without having to make an appointment or contact them first.
Use these go-sees to promote yourself as a new talent, enhancing your chances of becoming a top model.
Take into consideration relocating.
If you want to be a model, you should consider moving to a larger city with more options and opportunities that you can be provided with.
The finest areas to find editorial, runway, and commercial modelling work are in New York and Los Angeles.
Identify Your Best Traits
The first thing any aspiring model should learn is how to identify their best traits and how to show them off.
You should examine your face without makeup and your hair pulled back. You should examine all your favorite angles to know which one is your good side or you're bad to better pose in front of the camera.
The days of rigorous symmetry and Eurocentric elements in the industry are long gone. The industry's perception of beauty and the process of choosing the ideal model has shifted dramatically.
What is it about your face that intrigues you? Are your lips plump? Do you have sleepy eyes? Do you have a gap between your teeth? When it comes to being remembered by casting agents, any of these can help. You must have a unique feature by which most people can remember you from.
Make silly faces in front of the mirror. Practice being overly emotional, laughing on cue, and twisting your body into unusual configurations while remaining natural and at ease.
Make yourself at ease in heels or other shoes you don't usually wear. In heels, you may be required to sprint, leap, and even skip. That is what will make you even better and will help you catch many eyes.
Learn to move fluidly between shutter clicks, with modest movements rather than radically distinct positions from one snap to the next. Consider each session as though you're attempting to produce a stop-motion flip book, and act in character for the brand you're modelling for.
Create a Modeling Portfolio
It's time to hire a photographer once you've figured out your angles and positions. Remember to communicate with the photographer to fully comprehend the procedure and the manner in which they will shoot.
You'll need more than a few selfies and party photos captured on your iPhone to get your face out there.
You'll need to start putting together a fashion modelling portfolio. Portfolio standards have changed dramatically in a few recent years, and you'll want to make sure yours is polished and professional.
You'll need to curate two different types of portfolios. The first is a typical portfolio that is printed on paper. This is similar to a resume.
This is what you'll bring to all in-person casting calls. It should have your best 8 to 12 photographs and be displayed in a portfolio case with a brief description of your modelling history.
Your online portfolio is the second. This strategy allows you to demonstrate your diversity and range of experience. Building a solid portfolio takes effort, but it demonstrates to casting agents what you have to offer and what you can do for them. As you gain more experience, it should continue to evolve.
Pose in front of the camera to get used to it.
Fashion Modeling is one of those skills that gets better with practice. What distinguishes you from a model and a professional model is your ability to posture or swagger down the runway. The ability to confidently pose in front of a camera.
Set up a basic studio in your home with a tripod and a camera or phone, turn on the self-timer, and begin documenting your poses in front of the camera. That will help you to achieve perfection in what you aim to do.
You can also experiment with different settings, such as a park, a convenience store, or a library. Invite a friend to join you and assist you in taking shots.
You can look over all of the photos to discover which postures work best for you and how you may improve.
Begin your fashion modelling portfolio with an eye-catching and a stunning headshot. This, however, may not be an easy task, as finding the ideal one can be challenging. Headshots can be taken from the waist up or just the head and shoulders.
Your headshot should capture you in your "natural" environment. Makeup that isn't too heavy, jewelry that isn't too flashy, and hair that isn't overly groomed.
If you have facial hair, make sure it's well-kept. Leave the winged liner, showy jewelry, and teasing comb at home, in other words. Whether you're smiling or serious, your headshot should be the first photograph in your portfolio and should show off your best features.
Essential things you need to know about modelling
Build a thicker skin.
Retouching photographs takes a lot more time and effort than most people realize. In photographs, some models can be radically transformed from their natural appearance. That process is rather time consuming. Many methods are employed to achieve that perfect shot.
 It is perfectly fine to eat whatever you want.
Models, believe it or not, do not live on celery sticks and two grapes a day; in fact, the majority of models consume a typical nutritious diet and can even enjoy the occasional burger and milkshake. But it is more likely that you know how to burn the extra calories. Still eating healthy keeps you skin a lot better, smoother and radiant.
Fashion Models aren't always paid for photo-shoots.
There are many sessions that recompense in trade, either with images or apparel or occasionally nothing at all, especially for new models building up their experience.
Photo shoots aren't always as gorgeous as they appear in the images.
There's usually a lot more going on behind the scenes of a photo shoot than what the final image shows. It is not always as easy as it looks. To get the pictures, the model may have to work on a very cold or hot day, wearing utterly inappropriate clothing for the season, have 100 outfit changes, or stand in extremely uncomfortable poses.
To achieve the look that is required, a lot of makeup, uncomfortable poses and editing needs to be done.
Now that the world is progressing and we are moving to the digital age and in a fast-moving world, it is okay to embrace your true self and show off your imperfections.
You must maintain vigilance.
With so many camera phones on hand backstage at shoots and runway shows, it's not uncommon for someone to try to picture models when they don't want to be photographed.
Models don't get to keep the clothes they wear.
Despite the fact that they get to wear the most gorgeous, expensive, and gorgeous ensembles. You might get lucky and get to retain anything once in a while, but this is rare.
Waiting is a big part of modelling
Whether it's waiting for your hair or makeup to be done, waiting for the photographer to set up, waiting for your images to be returned, waiting for runway shows to begin, or waiting to be seen during castings.
As a result, models are frequently seen holding a book or an iPhone due to the abundance of spare time.
To Become a Fashion Model, How Tall Do You Have to Be?
In the modelling business, there are a variety of height requirements. Being thin and tall may or may not be a need depending on the type of modelling you choose to pursue. As a result, in addition to height, the agency will frequently consider additional characteristics.
If you want to model for editorial, commercial prints, body parts, or catalogues, brands will look for models who fit their brand. Modeling standards might vary depending on the work, from physical type to facial structure.
If you want to be a high-fashion model, though, most modelling agencies would need you to be at least 5'8″ to 5'11".
Even yet, a few high-fashion models stand at 5″7 or above 6″0 in height. Companies are allowed to make exceptions if they meet other criteria.
Most Popular and Influential Fashion Models
The best fashion model pushes past the images in order to connect with the audience. They're attractive, relatable yet aspirational, and have the right face for high fashion and commercial modelling.
Unattainability is the essence of luxury in fashion — physical appearances that are one-of-a-kind and very difficult to achieve (whether traditionally "beautiful" or not).
To be clear, the list does not include the most renowned or well-paid individuals; rather, it focuses on their impact on the fashion business. We have listed down the most famous and influential fashion models of 2021 that have inspired us to make a change.
Agyness Den
She was named one of the world's next biggest supermodels by Vogue in 2007, a label the edgy, punk-rock model has more than earned. She's walked the runways for Armani, Mulberry, Reebok, Hugo Boss, and Burberry, to name a few.
Den's personal style was also complimented, with hats, suspenders, bleached short hair, and neon accessories. For a brief moment, she revived the popularity of edgy, punk models, during a time when supermodels were not as popular as they were in the preceding age (Heidi Klum, Tyra Banks, Giselle).
Kendell Jenner & Gigi Hadid
In the late 2000s and early 2010s, the image of the "supermodel" was rapidly fading, and actresses and TV personalities were taking over the publications.
In the mid-2010s, well-connected models like Jenner and Hadid rose to prominence, resurrecting the supermodel status.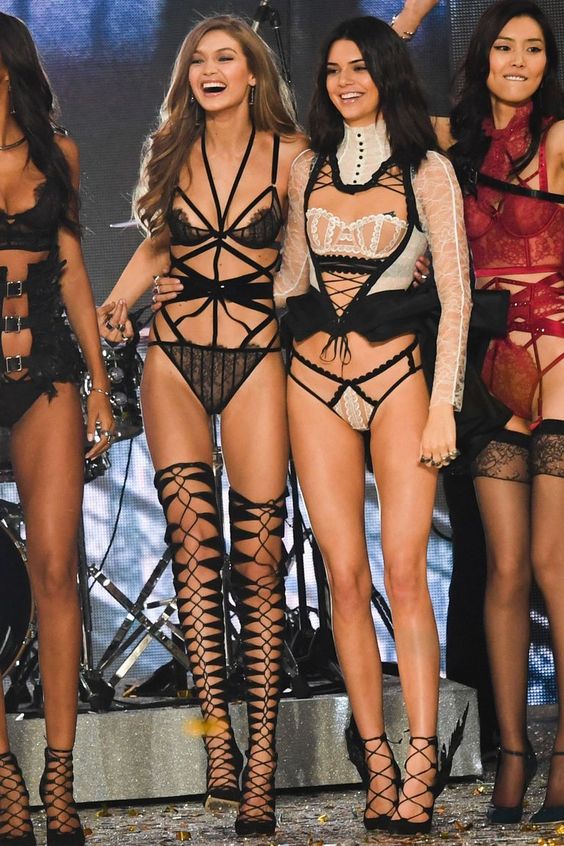 While they are far more prestigious than "Instagram Models," they have made good use of social media to advance their careers. They are currently among the highest-paid models on the planet.
Tyra Banks
Tyra Banks has shattered barriers, set records, and elevated the title of supermodel to new heights!
She is one of the rare supermodels who has turned her modelling fame into a brand and has achieved great success in other areas of the entertainment business.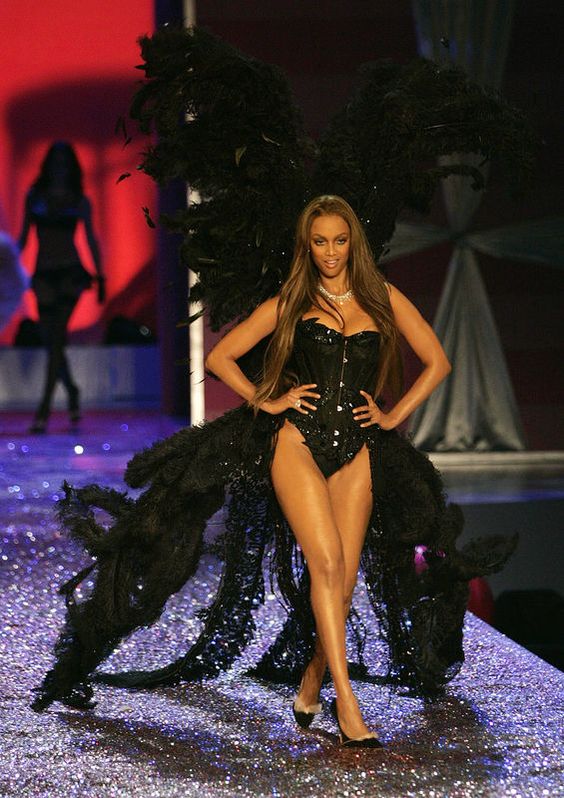 She rose to supermodel prominence at the juvenile age of 17, being the first black model to appear on the covers of Sports Illustrated Swimsuit Edition and GQ, as well as a Victoria's Secret angel.
She also hosted her own talk show for a while and created the hit reality show America's Next Top Model, which launched the careers of celebrities such as Nyle Dimarco, Leila Goldkuhl, and Eva Marcille.
Kate Moss
Her larger-than-life celebrity revolutionized the fashion world. In the early 1990s, she became the muse for several great designers, including Alexander McQueen, due to her trademark boho style and waif look. One of the first supermodels to achieve full celebrity status and become embedded in popular culture.
Heidi Klum
Heidi Klum, the first German Victoria's Secret model, is influential because she was one of the first supermodels to make the most of her celebrity and beauty.
She has a plethora of fashion and beauty product brands, as well as being the host of Project Runway for several seasons, for which she received two Emmy nominations. She's the epitome of a household name.
Ashley Graham and Kate Upton
Despite having diverse body types, they both defied the modelling industry's "thin" stereotype with their dynamic Sports Illustrated covers. Graham, a plus-size model, and Upton, a curvy model, both aided in the advancement of body acceptance in the business, gaining enormous financial success and publicity in the process.
Winnie Harlow
She has earned a name for herself due to her skin issue, Vitiligo, and her confidence in owning it, despite not having the supermodel status like Kendall and GiGi.
She began her modelling career on Tyra Banks' America's Next Leading Model and is currently a Vitiligo spokeswoman as well as a model for top companies such as Desigual and top photographers.
With a cosmetic collaboration with Kim Kardashian and a recent Sports Illustrated bikini photoshoot, she's on her way to becoming a supermodel. For her, this is just the beginning.
Beverly Johnson
She was a trailblazer, being the first black woman to appear on the covers of American Vogue (1974) and French Elle (1975). (1975). Johnson has appeared in numerous television commercials, print advertisements for well-known firms, and even performed in films. Her jewelry, wig, and skincare brands have all been successful.
Her supermodel status, on the other hand, was not based on race. She was the best paid woman in the industry at the time after only four years in the business.
The Final Verdict
It's time to get out there now that you've learned how to get into modelling and how to choose the type of modelling that's suitable for you.
It is essential to love your body and figure out what kind of modelling you want to do and what is right for you.
Remember to post your modelling portfolio on the internet to help you stand out! Discover your light, angles, and stride.
You can do it and you alone can make a difference. What is the single most important factor that will assist you in becoming a successful Fashion model? SELF-ASSURANCE!