We mostly believe that female models are turning heads and creating waves. But in today's world male models have not only been showcasing the latest trends, but they are also actually setting it.
Gone are the days when we considered female models to make more than male models. Nowadays, male models have longer careers and are an integral part of any portfolio.
They are just so much more than a pretty face and a well defines body. These male models know their worth, they know that they are multi-talented and are giving being handsome a new meaning.
These male models are influencing many other gents that look up to them for latest trends are in the process.
We definitely understand that not everyone can be as handsome and know how to stand in front of a camera. So to help you out and find those male models who are jaw dropping gorgeous and bona fide fashion icons, we have rounded up some of the hottest make models that have taken the fashion industry like a storm.
1. David Gandy
David Gandy is at the top of almost every ranking of famous or important male models, and for good reason.
After winning a televised contest in 2001, he became an instant sensation, and by 2006, he was the face of D&G's Light Blue fragrance.
The British model redefined masculinity with his sharp looks, stylish manner, and powerful body at a period when slim was absolutely in.
Gandy is capable of considerably more than striking a graceful posture these days.
As a result, he writes lifestyle pieces, supports philanthropic organizations, launches apps, and even designs his own enormously successful menswear line for Marks & Spencer.
Gandy's distinct brand of British charm and wit, and as if he would want it any other way.
2. Lucky Blue Smith
Don't let his moniker fool you: Lucky Blue Smith is a top male model who has worked hard for his achievement.
After all, gaining over 3 million Instagram followers is no simple feat. Smith began modelling for Saint Laurent at the youthful age of 12, with striking blue eyes and flawless golden hair.
He soon began working with designers such as Tom Ford, Tommy Hilfiger, and Calvin Klein.
He is now one of the most popular Instagram models in the world, having over 3 million followers to show for it.
If you're seeking for a true modern-day superstar (as well as one of the most attractive male models on the planet), look no further.
3. Sean O'Pry
If you have even a passing interest in fashion, you will recognize Sean O'Pry's attractive face. Indeed, the 29-year-old has had a career that almost every other male model wishes for.
Success is the key word here, as O'Pry has consistently been rated as one of, if not the highest-paid male model in the world.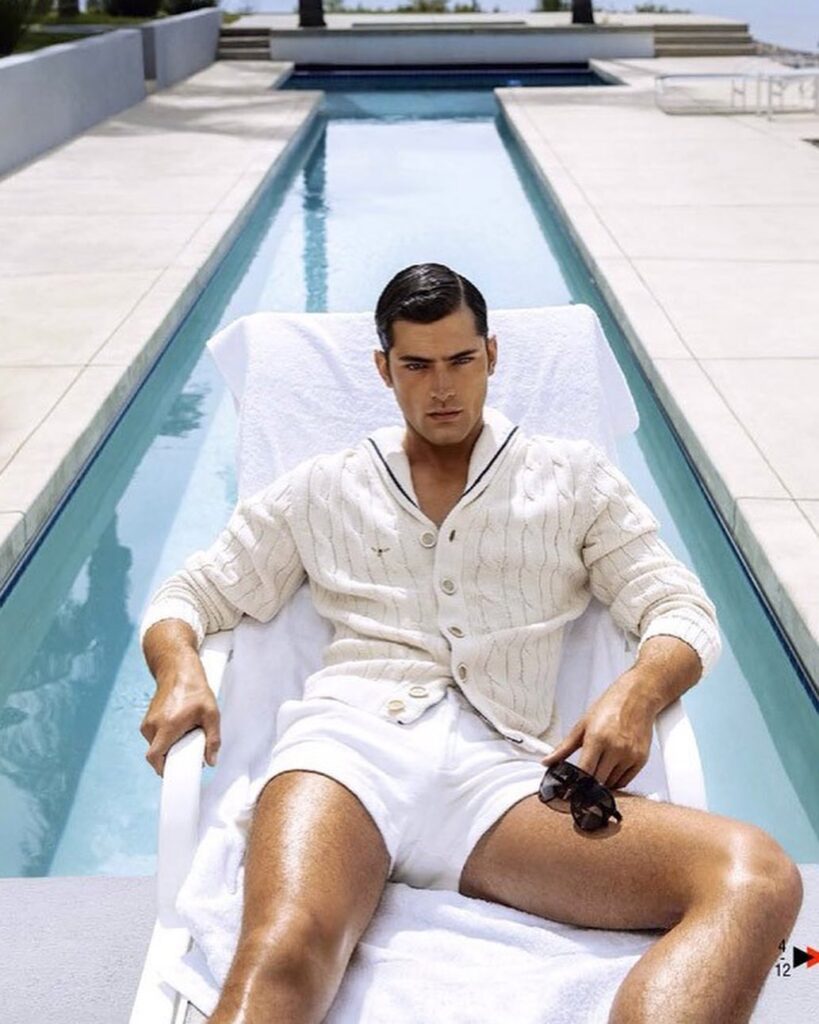 Meanwhile, he keeps a low-key social media presence, which appears to be working in his favor. Despite this, he still has over 600,000 Instagram followers.
In addition to his numerous runway performances, magazine and commercial appearances, O'Pry has also appeared in Madonna and Taylor Swift's music videos.
4. David Beckham
David Behan is still considered to be the most charming male model there is in the industry. According to people's magazine, he is the "Sexiest Man Alive" and has paved hos way to success. His sharp smile and ripped abs has come to the attention of many major brands which includes H&M, Addidas, Emporio Armani, and Dolce & Gabbana.
We have definitely come up to the conclusion that his career as a popular fashion icon and spokesperson has eventually dwarfed his former run as an English footballer. Or no? (Everyone has different opinions).
Whatever you may say or believe, you cannot deny the fact that Bekham has made a fortune out of his incredible good looks. In conclusion, he constantly ranks among the highest paid retired athletes in the world.
5. Luka Sabbat
Luka Sabbat (aka Mr. Fallback on Instagram) creates street wear trends when he's not polishing them, which is quite an achievement considering he's only 21 years old.
Sabbat's ability to make absurd fashion statements, such as the cross-body bag trend, seem downright desirable is even more astounding.
It's no wonder, then, that the well-known male model has garnered 1.7 million Instagram followers in a short period of time.
This is what it takes to be a modern-day influencer. Did we mention he's rumoured to be dating Courtney Kardashian? Yes, this guy has a bright future ahead of him.
6. Zach Miko
Zach Miko is six and a half feet tall with a 40-inch waist, defying stereotypes about what the hottest male models should look like.
That makes him a perfect fit for IMG's "Brawn" division, where his "ordinary guy" persona has helped him prosper.
Miko wouldn't have been permitted on the runway a few decades ago, but now he's a huge proponent (and symbol) of male body positivity.
Is he the world's most famous male model? Not yet, at least. But, as societal norms shift, he could very well make it, so we're sharing the love.
7. Billy Huxley
We won't go so far as to argue that top male model Billy Huxley started the hipster beard trend, but he surely contributed to its popularity.
That, combined with his incredible tattoo work, makes him a unique figure in the male modelling world, where flawless faces and unmarked bodies are the norm.
It has also aided this British male model in landing huge modelling contracts with ASOS, Adidas, and Vagabond.
Huxley continues to create fashion for the present period, despite the fact that the trends he helped to spawn aren't as culturally relevant as they once were. Just ask his 360k Instagram followers.
8. Channing Tatum
Channing Tatum was a roofer, a stripper named Chan Crawford, a dancer in music videos, a successful male model, and one of Tear Sheet magazine's "50 Most Beautiful Faces" before becoming one of the world's most famous actors.
In the early 2000s, he won modelling jobs with Abercrombie & Fitch, Nautica, Dolce & Gabbana, American Eagle Outfitters, and Emporio Armani, among others.
In 2006, he starred opposite future wife (now ex-wife) Jenna Dewan in the film "Step Up," which launched his film career.
Tatum conceived and starred in a small film called "Magic Mike" in 2012, which was inspired on his early days as a male dancer.
9. Oliver Cheshire
Oliver Cheshire's exquisite style is as well-known as his razor-sharp cheekbones and well-toned body.
Yes, the 30-year-old is unquestionably one of the world's most well-known male fashion idols.
He can teach any man a thing or two about how to dress, whether he's wearing a well-tailored suit or a pair of sweatpants.
10. Armando Cabral
Armando Cabral is an excellent example of a model that sincerely enjoys his work.
Armando not only fronts multiple high-fashion campaigns, but he also has his own namesake shoe line that looks as costly as he is.
It's good to see someone with the brai in a society where having a great face is enough to establish a reputation for yourself.
11. Hu Bing
Hu Bing is a one-of-a-kind model who has stormed the fashion world.He is the kind of model with staying power.
He began his profession in 1990 and continues to this day. He's one of the largest (if not the biggest) fashion names in China, and he's also the British Fashion Council's first international menswear ambassador.
Hu Bing, who is nearly 50 years old, looks half his age, and I want whatever elixir he's sipping.
12. Jon Kortajarena
Those cheekbone, those brows, man! This Tom Ford muse looks incredible in everything he wears. He may also add acting to his resume, having performed in Tom Ford's "A Single Man" for a brief scene.
Check out his Instagram feed while you're tripping over yourself attempting to pronounce his last name. This guy can walk the catwalk as well as the dance floor.
13. Jordan Barrett
With guns blazing, this Australian stunner stormed the stage.
He was discovered trying to steal a book of matches at a convenience shop when he was 13 years old, and he's been blazing his own trail ever since.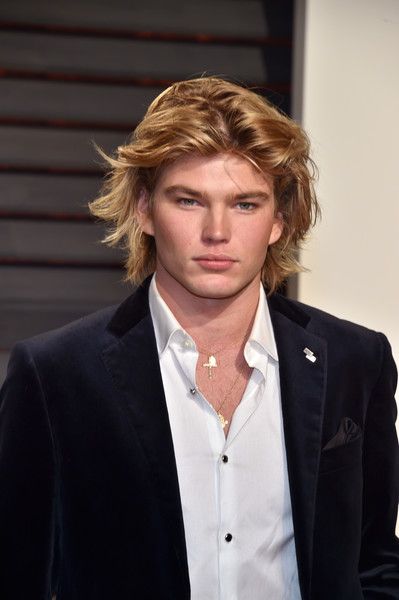 He was crowned Model of the Year by Models.com in December 2016, and he also won the GQ Awards' "Man of Style" category.
Barrett's chiselled good looks have been showcased by Tom Ford, Balmain, and Versace, and he shows no signs of slowing down.
14. Matthew Noszka
Matthew Noszka is a shining illustration of social media's power.
He was found on Instagram and has subsequently worked for Nike, Calvin Klein, Hugo Boss, Tom Ford, and Versace on ads.
He's Women 360's only male model, and his resume also includes multiple acting roles. He was (and still is) an ardent basketball player before he was scouted.
That's probably why he's so dedicated to keeping his stunning figure.
15. Eric Rutherford
Eric Rutherford may be in his fifties, but he hasn't allowed that stop him from maintaining his amazing style and stunning appearance. The silver fox is still modelling today and causing just as much controversy as the industry's younger gents.
16. Cameron Dallas
Cameron Dallas may be one of the world's sexiest models, but that's just a sideline to his main job of documenting his daily life online. So, when he's not doing Dolce & Gabanna commercials, this internet personality is busy posting for his 21 million Instagram followers.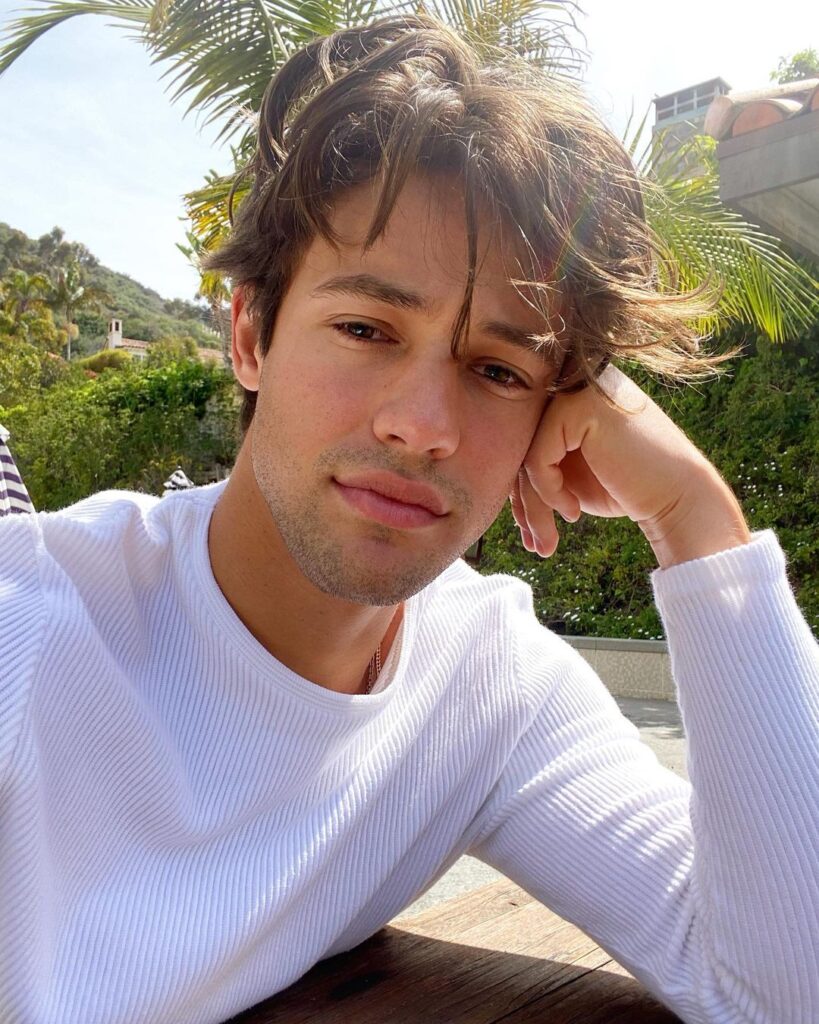 17. Roger Frampton
Roger Frampton, who is well-muscled, is a model as well as a personal trainer. As a result, he's modelled for Ralph Lauren and Orlebar Brown, and he's developed his own training method, the Frampton Method.
18. Gilles Souteyrand
Gilles Souteyrand, a 40-year-old Frenchman with a killer body and a fantastic smile, It's no surprise that he's a model as well as a personal trainer. The famous gent makes men envious and ladies love after his really toned body and slick elegance.
19. Tyson Beckford
Naturally, a list of the sexiest male models of all time would be incomplete without Tyson Beckford. The now 47-year-old is regarded as one of the most successful male models of all time, and has even adapted his swagger to acting and hosting gigs on television.