Kendall Jenner boyfriend, Devin booker, and she have been in the media spotlight since they made their relationship public.
Kendall Jenner is a supermodel from the Kardashian family, and she was famous from childhood as their family reality show was on American TV.
As a model, she has walked the runway for scores of designer shows during fashion weeks worldwide.
She is widely regarded as one of the most desirable models in the business.
Kendall is private about her love or personal life, but here we will know who Kendall Jenner's boyfriend is and his relationship rumors.
Who is Kendall Jenner's Boyfriend?
Kendall is in a relationship with Devin Booker, a very tall and cute basketball player for the Phoenix Suns.
They made their relationship public on Instagram on Valentine's Day in 2021, which was a big deal given Kendall's tendency to keep her personal life, including her dating life, a closely guarded secret.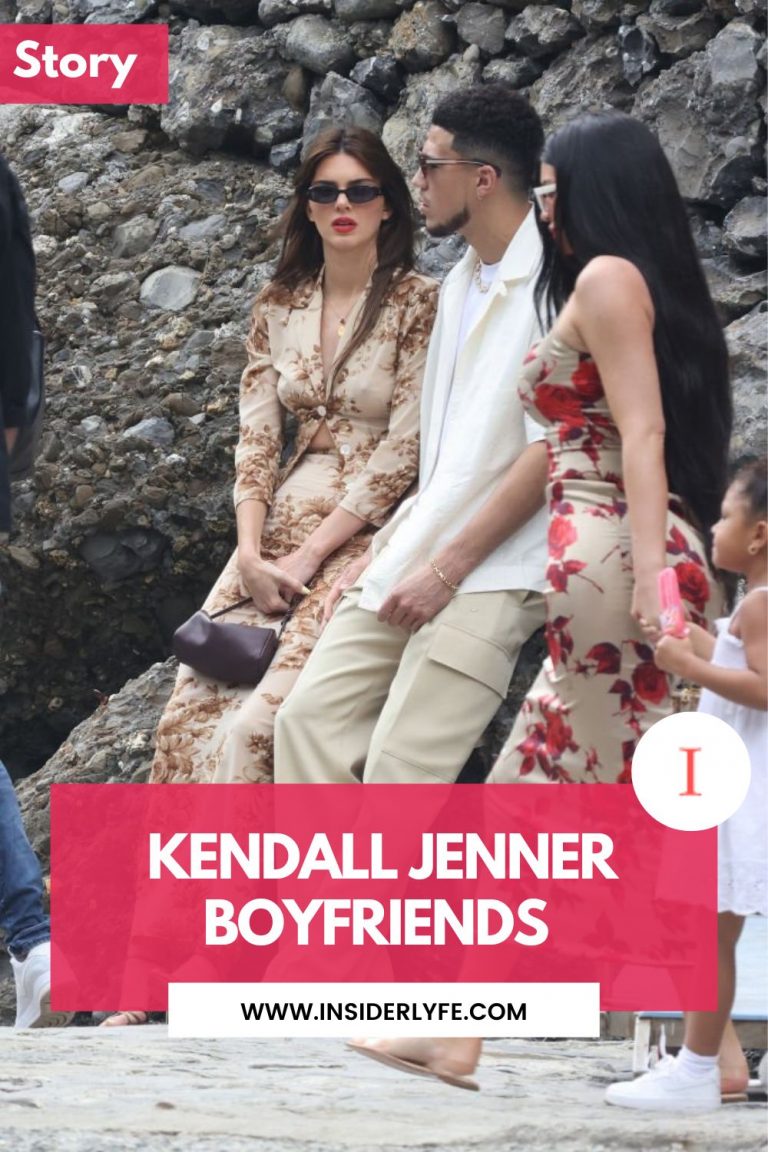 However, since then, the couple has been posting glimpses here and there of their admirable and loveable relationship.
The relationship between the supermodel and the NBA All-Star and guard for the Phoenix Suns, Devin Booker, was said to have begun in April 2020; however, the supermodel did not announce the relationship until Valentine's Day 2021.
Here are a few moments of Kendall Jenner Boyfriend;
Quarantine Road Trip
From their first quarantine road trip to their beautiful Instagram tributes, the discreet couple provided a few views into their love journey during their romance.
During a quarantine road trip, Jenner and Booker first stirred romance speculation at a rest stop in Sedona, Arizona. According to the sources, they were not dating at the time.
Dinner with Kendall Jenner Family
Kendall Jenner and Devin Booker had dinner with Kylie Jenner and her family in August 2020.
Within a few days of the shooting guard's flirtatious chat with Jenner on her Instagram account, the trio dined together at Nobu restaurant in Malibu, California.
At the dinner table with Jenner and Booker was Jenner's younger sister Kylie.
Lake Trip with friends Justin and Hailey
In September 2020, Booker accompanied Jenner, her longtime friends Justin and Hailey Bieber on a lake trip in Idaho.
There were many campfires, picnics, and relaxation by the lake at the Gozzer Ranch Golf and Lake Club.
They've been able to enjoy quiet beach outings and dinners because they haven't been working recently. Both of them appear to love spending time alone."
Kendall Jenner's Birthday
At Harriet's Rooftop atop the 1 Hotel in West Hollywood, California, Jenner hosted a star-studded party to commemorate her 25th birthday.
The occasion was also a Halloween party, and the model dressed up as Pamela Anderson from Barb Wire in a skin-tight bodysuit and blonde wig.
The reality star later posted several photos from the party's photo booth, one showing her and Booker cuddling up.
The Couple Made Their Relationship Instagram Official
On February 14, 2021, Jenner and Booker made their love for one another Instagram official. A
Booker shared a video of the two cuddling up to a dog on a blanket while enjoying some time in the fresh air.
What at first seemed like a pleasant hookup is now a romance. It's a one-of-a-kind relationship, and Kendall is quite content with Devin.
The Couple Celebrated Being Together For A Year 
Kendall Jenner and Devin Booker will commemorate their first anniversary in June 2021.
Both Jenner and Booker took to social media to mark the event. One photo showed the actress kissing Booker on the cheek, while another showed them cuddling up in each other's arms.
One of Booker's photos was titled "1" and tagged with the model's name. As a nod to
Kendall Jenner and Devin Booker Planned A Trip To Italy
After a hectic summer that saw Booker win gold with the U.S. Men's Basketball team in Tokyo and Jenner promote her tequila brand, the pair went to Italy for some R&R.
At the end of their trip to the Amalfi Coast, the twosome visited Capri. It took a sunset stroll along the region's cobblestone alleyways.
New Year Celebrations With A Getaway In January 2022
In January 2022, Jenner and Booker had a long weekend celebrating the New Year's start.
She posted a series of pictures to Instagram of her and Booker in what appeared to be a hilltop cabin complete with wood paneling and a crackling fireplace.
They posed for a mirror selfie while Booker sipped wine while cuddling up in warm gear.
It was just a matter of time until Jenner used social media to help Booker's All-Star campaign.
Why Kendall Jenner & Devin Booker Parted Ways?
Kendall Jenner's Boyfriend breakup rumors split up in June 2022.
According to Entertainment Tonight and E! News, Jenner, and Booker called it quits in June 2022 after a two-year relationship.
An insider tells ET that Kendall feels like they're on separate paths. Jenner and Booker "have had chats about their future, but they are not on the same page," according to another insider who spoke to the publication.
The Couple Got Back Together 
They got back together in August. As of August 2022, the couple was seen on vacation and together.
The pair recently relocated to Idaho to spend more time alone in nature and with one another after their apparent trip to Hawaii.
A source close to Kendall recently informed E! News that the couple is back together after a difficult period in their relationship in June, which may have contributed to their recent tranquil outing.
Final Verdict 
Here we have given you information about Kendall Jenner's Boyfriend. It was in June of 2022 when she finally ended her long relationship with Devin Booker, but they got back together in August 2022.