As the famous saying goes; "when life gives you lemons; make a lemonade". That is what Millie's life is all about. Millie Weaver life inspires us to continuously strive for a better world. And even better, fight for it.
Millie Weaver is a famous and an inspirational model, journalist, political activist, and social critic residing in the United States. Working as a reporter for the notorious right-wing website InfoWars.com, the young and attractive journalist grew to fame and prominence for her unique work. Always being vocal about her views, Millie has always stood up for the atrocities faced my Middle class Americans.
Weaver, also known as 'Millennial Millie,' is a famous social media influencer with over 100,000 YouTube subscribers and over 35,000 Twitter followers.
All you need to know about Millie Weaver
Millicent Faith Weaver was born in San Bernardino, California, on February 6th, 1991. She, too, was raised in California and was exposed to the buzzy entertainment world at a very vulnerable and young age. She worked as a freelance model as a youngster and even had the opportunity to walk on the red carpets with famous celebrities and superstars.
Millie, on the other hand, quickly realized that the showbiz industry is harsh and had bitter realities. Also that it did not deliver on all of its promises. The atmosphere of Hollywood, where she yearned and desired to express her strong beliefs, was diametrically opposed to her social and political principles. Because of which she made the powerful and strong decision to move.
As a result, she moved to Colorado to pursue other interests that she believed would give meaning to her life.
Life is not always rainbows and sunshine. Like it is with all of us, things don't always go as planned. Millie had one of the most painful and agonizing incidents of her life when living in a little town in Colorado.
Her agricultural goals and dreams were shattered in the year of 2012 when her home and organic farm were invaded by local wind farm turbines, which were allegedly induced by unscrupulous county officials. She then hit rock bottom. Torn apart and hopeless.
Millie and her family briefly relocated to Ohio because they were despondent and at a lost. Following that, she promised to resist tyranny, authoritarianism, and globalist corruption, which she claims only serve to oppress Americans and steal their natural resources and rights.
The Journey of Her Career with Infowars
After a brief stint in show business, the former actress shifted her focus to journalism and advocacy. She's been a prominent writer and reporter for Infowars, the notorious right-wing website founded by radio broadcaster Alex Jones who is a conspiracy theorist, radio presenter and writer, since 2012. She began her career at Infowars as a writer before being promoted to full-time reporter.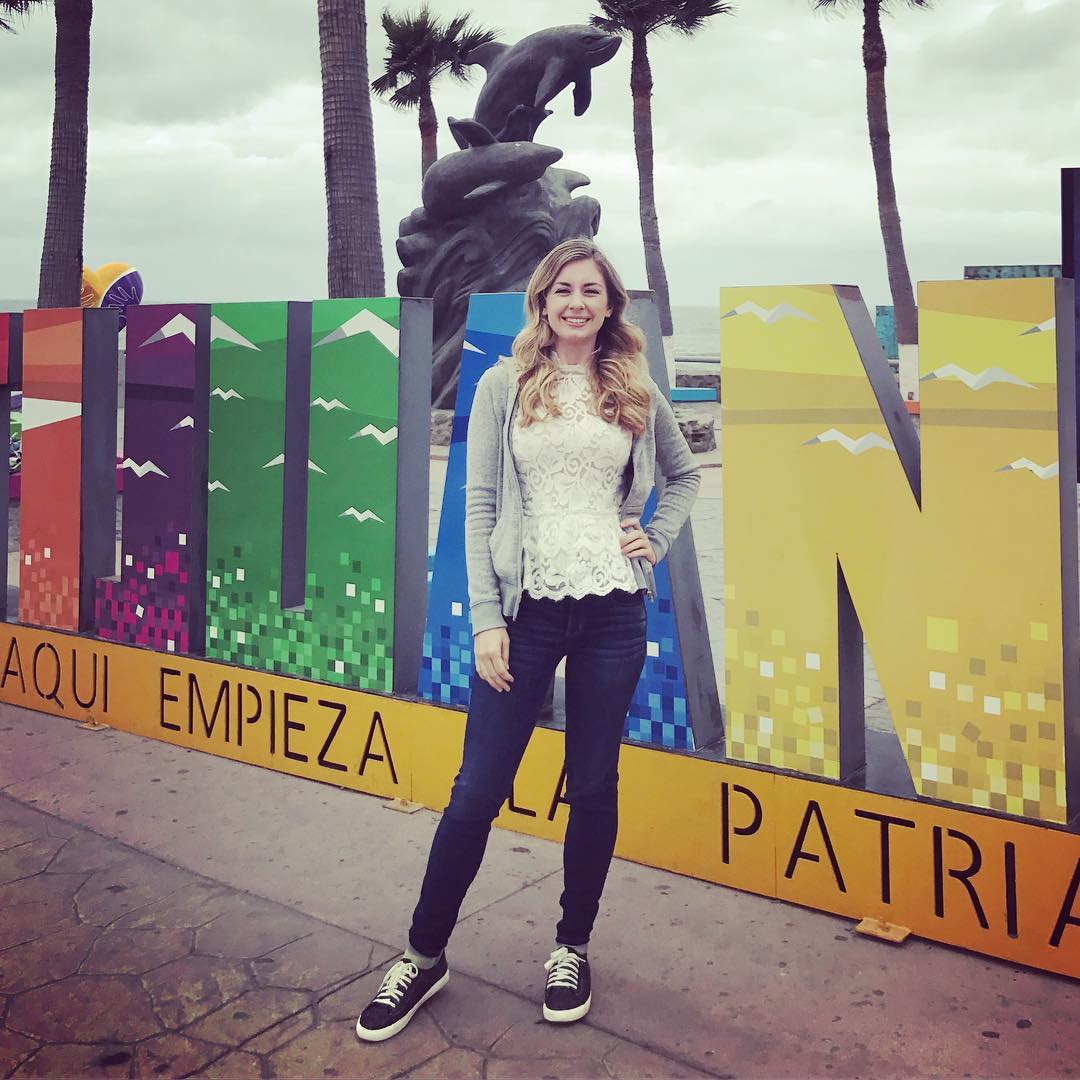 Weaver basically started out in 2012 as a prominent writer on the website and evolved to the role of full-time reporter. She also managed to produce her own series, flying over America, for the website, which she aimed at giving Middle Americans a chance and give them the opportunity to tell their own stories.
Weaver has been a prominent critic of the mainstream media for a long time. One of her main passions is the effort to awaken Americans to the truths and perspectives that the traditional media continues to obscure, according to her. She presently hosts Flying over America, a liberty movement program in which she travels around the country to speak with ordinary Americans, whom she says the mainstream media ignores and hardly pay any attention to their stories and what kind of perspectives they have.
Weaver's podcast aims to remove negative stereotypes about all Trump supporters by interviewing Middle Americans who have been maligned by radical globalist propaganda.
Nonetheless, many say that fact-based journalism is critical to a healthy democracy because it provides voters with objective information on issues of public interest. Right-wing journalists and companies like Infowars have been accused of twisting the facts and blurring the boundary between journalism and propaganda as a result.
Millie Weaver's Husband: Who Is He?
There is very little information regarding Millie Weaver's personal life that is accessible to us on. However, the young beauty who has gone on to become a well-known news reporter has been linked to a romantic relationship with Gavin Wince. She also has a son and a daughter, Josh, according to unconfirmed sources, and she frequently posts images of him on social media.
Millie Weaver's height and other body statistics
Body Stats
The former freelance model is 5 feet 5 inches tall and weighs 105 pounds on average. Her physical dimensions are 33 inches in breast, 23 inches in waist, and 33 inches in hips. Her hair is blonde, and her eyes are green.
Honors
The website NewsMax named Millie Weaver one of the "Top 30 under 30 Republican Influencers" in 2017. Which was a major achievement for Millie.
Infowars
Alex Jones, the infamous founder of the right-wing conspiracy website Infowars, has been labelled a conspiracy theorist, along with his staff. Infowars, which played a role in Trump's election, rose to become one of the most powerful right-wing channels during the 2016 presidential campaign and has remained influential in conspiracy circles since then. In fact, it's been suggested that Trump used Infowars as a news source during the election.
The Internet and Social Media
Millie Weaver, as previously said, is very active on social media. Aside from having her own website, she has a YouTube channel with over 100,000 subscribers, a Twitter account with over 35,000 followers, and an Instagram account with over 10,000 followers. Millie's largest social media following is unsurprisingly on YouTube, a significant online video sharing website that hosts a wide range of right-wing speakers. When contrasted to other channels, Weaver's channel highlights her millennial lifestyle while also promoting right-wing content. It was recently named one of the Top 20 Youtube Channels for Millennial.
She Sworn to Fight Transnational Dictatorship
She sworn to fight transnational dictatorship, as well as tyranny and corruption, which she accuses Americans of. With the help of Infowars, she pursued a career in activism and media. Since 2012, she's worked as a writer and writer for Infowars, where she began as a TV show host. She started as a writer at Infowars until she was promoted to full-time writer. Weaver is merely a skeptic of the mainstream media. One of her passions could be the fight to awaken Americans to opinions and realities that the press, she argues, continues to obscure.
She is the founder of a libertarian movement called Flying, in which she travels around the United States to interact with Americans whom she believes the mainstream media ignores in order to hear their perspectives and stories. Weaver's series aims to clarify popular misconceptions about all Donald Trump supporters by focusing on Americans who have been maligned by globalist propaganda. Many argue that journalism gives facts about contentious issues and is necessary for citizens to participate in democracy. As a result, businesses and right-wing journalists, such as Infowars, have been accused of blurring the boundary between propaganda and news and twisting the facts.
Her Arrest
According to officials, Weaver was detained at a house in Portage County on August 14, 2020, after a grand jury handed down a sealed indictment charging her with robbery and domestic violence. Weaver is being held in the Portage County Jail on charges of robbery, tampering with evidence, obstructing justice, and domestic violence, according to jail personnel. Gavin Wince, her boyfriend, is also being held on the same accusations.
According to the indictment, the event happened on April 25. Felicia McCarron, who has been identified as Weaver's mother, is listed as the victim.
According to a police report unsealed Monday, the felony charges against InfoWars contributor Millie Weaver originate from an April incident in which Weaver, her boyfriend, and her brother seized her mother, slammed her to the ground, and took her smartphone.
On April 25, Felicia McCarron, Weaver's mother, told Portage County sheriff's deputies that she was recording audio of the trio verbally abusing her when they saw her smartphone in her back pocket and attacked her.
Weaver used her iPhone to videotape a portion of her arrest. She stated she was "ready to break significant breaking news," and the video sparked Internet conspiracy theories that it was linked to another video she was due to share. The video was released shortly after her detention, claiming to have unearthed evidence of a clandestine government mind-control operation aimed at removing President Donald Trump from office based on conversations with two persons.
As of August 17, 2020, a GoFundMe account set up in her name had raised over $140,000.
According to court records, Weaver and two others pled not guilty to felony counts including robbery stemming from an April confrontation with Weaver's mother at an arraignment in Portage County Common Pleas Court on August 17. Judge Becky Doherty of the Portage County Common Pleas Court set Weaver's bond at $20,000 and ordered her release on her own recognizance. Gavin Wince, Weaver's boyfriend, and Charles Weaver, Weaver's brother, both pled not guilty to the same charges and were released on the same bond.
Millie Weaver and her husband are both charged with felonies in Ohio
The Portage County Sheriff's Office arrested Millicent Weaver and her husband on August 14. They were booked into the Portage County Jail about 1:50 a.m., according to inmate records.
Theft
Tampering of evidence
Obstructing Justice
Domestic violence
Over the weekend, Weavers was left untied. Although it was uncertain if they would appear in court physically or virtually, they were scheduled to do so on Monday, August 17.
Weaver has two children a son and a daughter. While their parents were behind bars, the officer at Portage County Prison had no idea who was caring for the two youngsters and where they are now.
Mike Dice, the author of The Liberal Media Industrial Complex
Mike Dice, the author of The Liberal Media Industrial Complex, purportedly shared a video on Twitter depicting the moment Weaver was detained at his house in 2019. The video appears to have been shot by Weaver himself, as it was sent to Dice's over 700,000 followers and has been seen over one million times as of this writing.
Weaver captures the interaction of a deputy sheriff's phone pointing to the ground in the video. "You claim a large jury found me guilty?" He inquires. "For what purpose?" Weaver was requested to take his shoes, and the MP stated that the documents will be waiting for them in prison. Weaver collaborates while one of his children makes off-camera noises.
Weaver addresses the viewers as he walks into his house. Guys, I'm not sure what's going on right now. The cops just arrived at my residence and informed me that I had been arrested. They claimed that a large jury had found me guilty of something. I'm not sure what happened. This is insane.
Weaver then inquires as to why no letters was sent and reiterates his allegation that he had no knowledge why he was arrested. "Guys, I'm literally about to reveal significant breaking news right now," Weaver says to the camera as we walk out. "I'm being detained for no apparent reason." Weaver is later overheard on camera being told that he has been suspected of theft. "Is it a case of theft?" "What is it for?"
Weaver then hands his phone over to his two children, who are on the porch with another woman. As lawmakers instruct his younger kid to go closer to the truck, he sobs. "Let's get to the car," the deputy said. I was exceptional." "He has no idea what's going on right now," Weaver says once more. After Weaver asks the audience to "please share this," the video closes.
Weaver has been the subject of a GoFundMe campaign to assist pay for his legal defense since his arrest. Hundreds more people had contributed more than $33,000 as of this writing.
Secret Indictments
Millie Weaver's arrest under a secret indictment was one of the details that drew interest online. Under Ohio law, this is ordinary procedure. "Secret indictments will not be written in name until the defendant is arrested," according to the law code.
The steps are as follows: After a large jury agrees that an indictment is warranted, the prosecution moves on with the case and issues a formal arrest warrant. Until the defendant is apprehended, the indictment is normally kept secret.
Details of the indictment are frequently made public when the defendant goes before a court, according to a Portage County Prison officer who spoke with the media over the phone. The prison official clarified that Weaver's case took place and initiated in the municipal court and was sent to the Common Pleas Court.
On his website, Weaver referred to Shadow Gate as "the biggest whistleblowing event ever." Millie Weaver said in a trailer before the film's release that he spoke to two persons who knew of a covert "contractor" group. The contractors, he claimed, were "hired by government officials to frame the Trump campaign, set it up for a Russian collusion inquiry, produce witnesses for impeachment proceedings, and provide administrative support services to the Ministry of Justice during the Mueller probe."
Millie Weaver further stated that these "contractors" were to blame for "mainstream media fake news."
She said that the "shadow government" was behind the recent statewide protests and the promotion of the "defund the cops" movement.
Weaver goes on to accuse both Republicans and Democrats of conspiring to destabilize President Trump. "Both parties are equally responsible for concealing what should have been an even bigger scandal. Shadow Gate refers to the shadow government's tactical and operational role in carrying out the coup against President Trump behind the scenes. We'll be searching behind the puppets to see who the real puppet masters are, the string-pullers."
Weaver is a contributor to Infowars and was named to Newsmax's 2017 list of the "30 Most Influential Republicans Under 30."
In 2017, Newsmax named Weaver one of the "30 Most Influential Republicans Under 30." She was a "former model" who "established a name for herself as a political activist, reporter, and humorist," according to the website.
Weaver was "most well-known for her contributions to Infowars.com and the videos on her YouTube channel," according to Newsmax. Her YouTube channel currently has over 400,000 subscribers, with videos espousing theories about a corrupt "deep state" and allegations that riots in Minneapolis were preplanned by "leftist radicalization" groups.
Since at least 2016, Weaver has been a contributor to Infowars. Alex Jones will "issue a statement when additional information concerning her arrest become public," according to the site, which characterises her as one of its reporters.
Weaver has also paid at least two visits to the White House. She said on Instagram in January that she had been asked to tour the West Wing by White House officials. "I'm delighted to see that my hard work is recognized and appreciated!" she wrote. We have the greatest country in the world, as well as the finest President! 2020 Trump." "It was lovely to be back at The White House," Weaver wrote on March 7 after another visit. Big things are on the way! "Be on the lookout."