We all consider Instagram models controversial as they can go any length to get fame, but there are undoubtedly many influencers among them. Many of them are followed by millions of people, so brands seek to promote their products and services.
One of the reasons they have such huge followings is their ability to attract and engage Instagram users with highly appealing pictures.
If you go through their feeds, you will find many pictures and videos that may fascinate you. This makes them worth a follow, whether you are a content creator or a brand yourself.
So, check out our list of these top Instagram models that you like to follow in 2021.
1. Kylie Jenner
Kylie Christen Jenner is a member of the Kardashian-Jenner family, an American model, and a successful entrepreneur. Kylie has been a founder and owner of Kylie Cosmetics since 2015. She is incredibly popular, irresistibly beautiful, and fabulously wealthy.
In 2019, she became the youngest billionaire in history who earned a fortune on his own, according to Forbes.
Kylie's fans are enormous in numbers. Her posts can quickly gain 10 million likes and thousands of comments once she shares a fancy or attractive pic.
2. Gigi Hadid
Gigi looks like a barbie doll and is recognized because of her modeling career. She has collaborated with some well-known brands like Reebok, Maybelline, Calvin Klein, Guess, etc. Recently she gave birth to a daughter named Khai in 2021.
3. Hailey Bieber
Hailey Bieber is one of the most beautiful Instagram models, loved by many people. This lady is an American model, the youngest daughter of Stephen Baldwin, and the wife of Justin Bieber.
Hailey started modeling in 2014 when she signed a contract with Ford Models. Since then, she has regularly taken part in editorial shoots, appeared on the pages of various magazines, and walked on the catwalks. In addition, she has a great sense of taste. Her outfits are always unique, as Hailey's style knows no boundaries.
4. Chrissy Teigen
Chrissy is a prevalent Instagram model around the world. She has seemed on the covers of numerous magazines and is 35 years old as of 2021. She married John Legend, a famous singer, in 2013 and has two kids with him.
5. Kendall Jenner
Kendall Jenner worked in the TV series Keeping Up With The Kardashians and is a part of the Kar-Jenner family. She is a very successful model and businesswoman. She has walked for Chanel, Marc Jacobs, Versace & Dolce & Gabbana, and many other famous brands.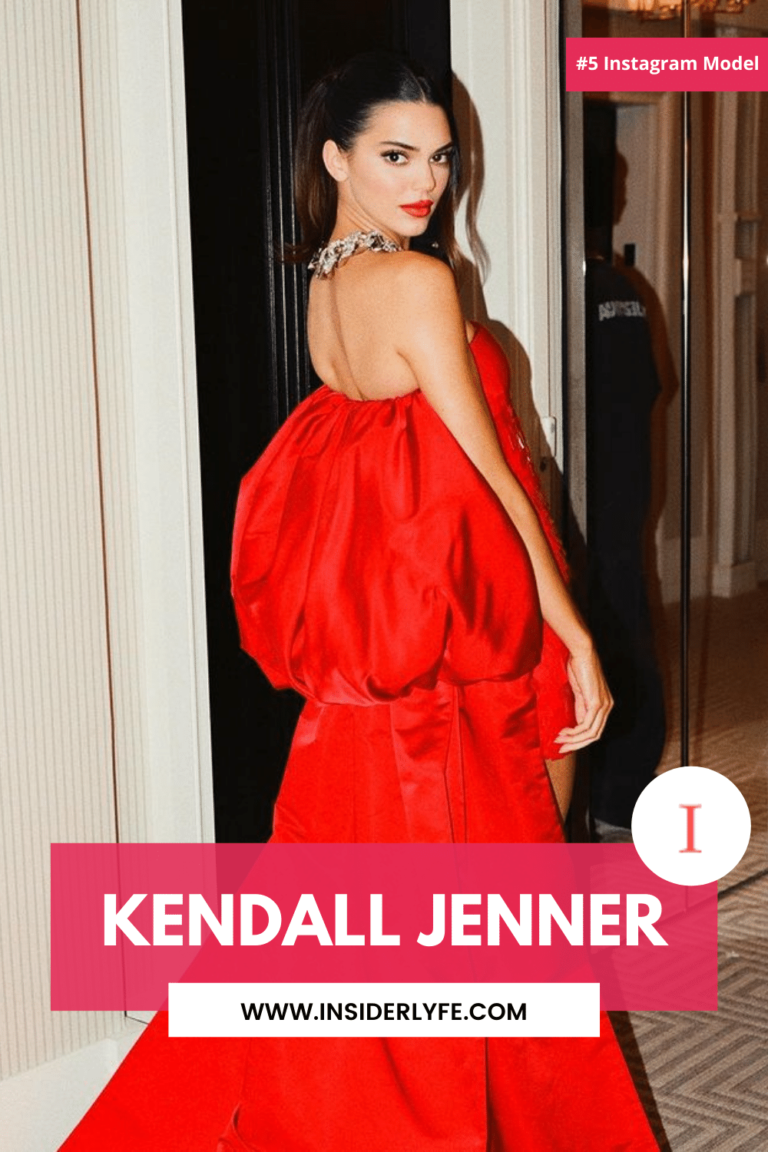 6. Cara Delevingne
Being a successful actress and model, Cara Delevigne has undoubtedly become famous on Instagram. Cara collaborated with brands such as Burberry, Blumarine, Zara, and participated in houses Oscar de la Renta, Fendi, Dolce & Gabbana, etc.
She was also the muse of Karl Lagerfeld, who appreciated her rebellious character. At present, Cara is more into acting than modeling. However, the title of one of the best Instagram models stays with her despite everything.
7. Bella Hadid
Bella Hadid is a social media star, American supermodel as well as ambassador of Dior and Bulgari. She is beautiful, young, and a little bit presumptuous. Bella loves appearing in revealing outfits and shocking the audience.
Her modeling career started in 2014 when Bella signed a contract with IMG Models. Since then, a woman has worked with such brands as Alexander Wang, Sies Marjan, Carolina Herrera, Michael Kors, Ralph Lauren, Zadig et Voltaire, Oscar de la Renta, Versace, and others. One of the most critical stages in Bella's life was signing a contract with Victoria's Secret.
8. Emily Ratajkwoski
Emily got recognition for herself because of a music video in 2013 and since then has worked with some of the top fashion designers. Check her Instagram handle, and you will be attracted by seeing her pictures.
9. Gisele Bundchen
Gisele is a 39 years old model who started working in 1998 and sparking her shine till now. She fame when Instagram was not a thing and grew her audience on Instagram with her stunning and chick Instagram posts.
10. Sommer Ray
This is the first Instagram model on our list that has succeeded, mainly thanks to social media. Sommer Ray is a fitness model who became famous for the photos of her pumped butt and various posts dedicated to fitness. 
She has a successful channel on YouTube as well as a flourishing blog on Instagram. Instagram users even awarded her the title "the best buttocks on Instagram."
11. Candice Swanepoel
Candice is a gorgeous model and has arrived on the list of highest-earning models by Forbes in 2016. She is a runway model and has collaborated with some of the high-end brands.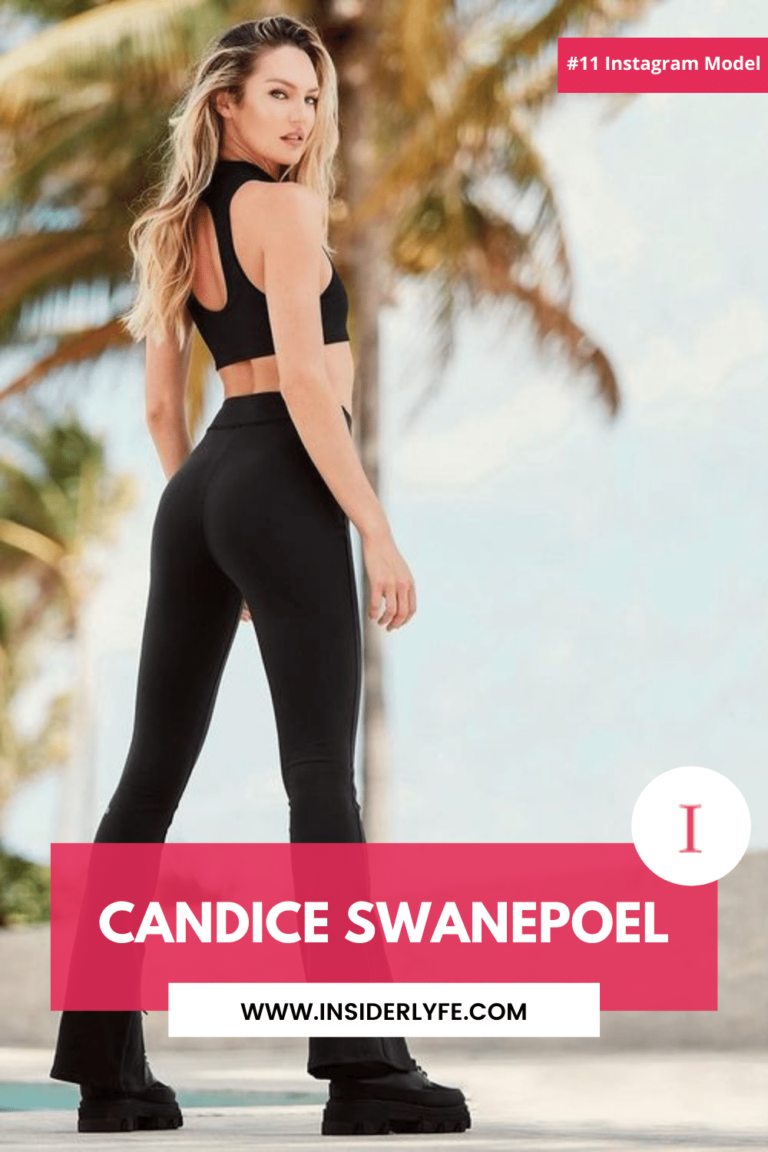 12. Barbara Palvin
Barbara Palvin is regularly included in the ratings of the most fashionable beauties in the world. When she turned 16, Barbara signed an independent contract with the international agency IMG Models. She collaborated with mass-market brands and luxurious ones: Pull and Bear, Armani Exchange, Nina Ricci, Giles, Louis Vuitton, Vivienne Westwood, Chanel, etc.
13. Anastasia Karanikolaou
Popularly known as Stassiebaby, it is a trendy Instagram model. She is BFF with Kylie Jenner and has collaborated with brands like Meshki and Revolve etc.
14. Karlie Kloss
Karlie is a popular model who has worked for various brands and appeared in various fashion campaigns. She has collaborated with Adidas, Estee Lauder & Swarovski, etc.
15. Demi Rose
Demi Rose Mawby gained recognition thanks to saucy selfies she posted to her Instagram account. The number of followers quickly skyrocketed, having brought Demi modeling contracts. She is one of the hottest Instagram models.
Demi often shares seductive pics in very revealing and audacious outfits.
16. Taylor Hill
Taylor Hill is an American supermodel, the face of Lancôme and L'Oréal brands. Since 2013 she has starred for Intimissimi, DKNY, H&M, D&G, Victoria's Secret, and River Island. And since 2015, the model has been defiling at high fashion weeks in Paris, Milan, and New York.
Taylor's face is quite recognizable. She is a nice-looking insta girl with beautiful green eyes. Her followers love her and closely keep their eyes on her life.
17. Miranda Kerr
Miranda Kerr began her career in Australia, but soon she moved to the USA. Over her modeling path, she has worked with leading designers: Balenciaga, Prada, John Galliano, Lanvin, Loewe, Chanel, Viktor & Rolf, Cristian Dior, Stella McCartney, Miu Miu.
Miranda's face appeared on the covers of Harper's Bazaar Australia, Elle Mexico, Vogue España, Vogue Italia, Elle Korea, Harper's Bazaar UK, Vogue Turkey, Vogue Indonesia, and others. She launched a brand of organic skincare products.
18. Liu Wen
Liu Wen was the first Chinese fashion model to walk the Victoria's Secret Fashion Show. Similarly, she is the first Asian to make Forbes's highest-paid models list. The New Your Times referred to her as "China's first bona fide supermodel" in 2012.
Liu Wen became the first Chinese model to appear on the front cover of American Vogue and was one of seven supermodels that featured on Vogue's 125th Anniversary March 2017 issue.
19. Rocky Barnes
Rocky got fame because of Justin Bieber's music video back in 2018, and since then, she has been gaining fame. She shares her pictures with her followers and has a massive following of 2.1 million.
20. Amy Jackson
Amy Jackson is a British fashion model and actress starring in Indian films. This stunning lady can boast of Young Miss Liverpool, Young Miss Great Britain, and the Young Miss World 2009. She is one of the top Insta models as well as the mother of a cute boy. Her Instagram account is a collection of Amy's fashion pics, warm family shots, and nature.
All the ladies are amazingly stunning, successful, and just perfect. Most of them are regularly engaged in fashion shows, shootings, and acting. Despite the ideal appearance given by nature, these ladies have been working hard to gain such recognition.