Did you know that impressive looks are not enough to become a fashion model? According to recent research and surveys, Fashion Industries have become very competitive.
Being attractive is not the most necessary part of becoming a fashion model anymore.
Modeling requires aesthetics, recognizing your strengths and offering something unique to the people are the most important traits to become recognizable in this industry.
Few of our top rated famous models have become archetypes for others in the fashion industry. With dedication, hard work and perseverance, they have strived to become the most famous fashion models in the world.
The Top Most Beautiful and Famous Fashion Models in the World (2021) are:
Heidi Klum
Nationality: German
Date of Birth: 1st June 1973 (age 48)
Occupation: German American Model, Host, Producer, Business woman
Net worth: $160 million
Heidi is the first German model to represent Victoria's Secret. Klum is a German-American model, television host, producer, and businesswoman who was born in 1973.
Most fans are familiar with her because of her debut on America's Got Talent a few years ago. She did, however, work as a host and judge on Germany's Next Top Model and Project Runway, an American reality show.
She was chosen to be Barbie's official ambassador for the 50th anniversary of Barbie in 2009.
Kate Upton
Nationality: American
Date of Birth: 10th June, 1992 (age 28)
Occupation: Model, Actress
Net Worth: $20million
Katherine Elizabeth Upton, a professional model in the United States, had a major boost in her career after being selected for the Sports Illustrated Swimsuit Issue Rookie of the Year following her appearance in the magazine.
She also appeared in the movies Tower Heist, The Other Woman, and The Layover. Kate rose to the top of the industry after appearing in editorials such as Vogue, Harper's Bazaar, V, Mademoiselle, LOVE, Elle, and many others.
Miranda Kerr
Nationality: Australian
Date of Birth: 20th April, 1983 (age 37)
Occupation: Model
Net Worth: $50million
Miranda Kerr is an internationally recognized famous Australian fashion model. She is a beautiful fashion model who rose to fame after being featured as one of Victoria's Secret Angels in 2007.
She was the first Victoria's Secret model from Australia, and she represented Australian Department Store. Miranda has a huge social media following.
Miranda Kerr is Therese and John Kerr's daughter. She was born in Sydney, Australia, on April 20, 1983, and raised in New South Wales. Kerr is an Australian national who is of mixed ethnicity (English, Scottish, French, and Irish).
Kylie Jenner
Nationality: American
Date of Birth: 10th August, 1997 (age 23)
Occupation: Model, Media Personality, Socialite, Business Woman
Net Worth: $900million
Kylie Jenner has a billion-dollar net worth as an American model, reality television personality, and cosmetics entrepreneur.
Kylie earns roughly $40 million each year from her numerous endeavors. Kylie Cosmetics, her cosmetics brand, accounts for the great majority of her net worth.
In November 2019, Kylie sold a 51 percent ownership in her company to Coty Inc. for $600 million, valuing the company at $1.2 billion.
Bella Hadid
Nationality: American
Date of Birth: 9th October , 1996 (age 24)
Occupation: Model
Net Worth: $25million
Isabella Khair Hadid is a model who signed with IMG models in 2014 and was named "Model of the Year" in 2016. Flynn Skye Project helped her break into the modeling world when she was 16 years old. She is ranked 7th among the world's top 20 most famous fashion models.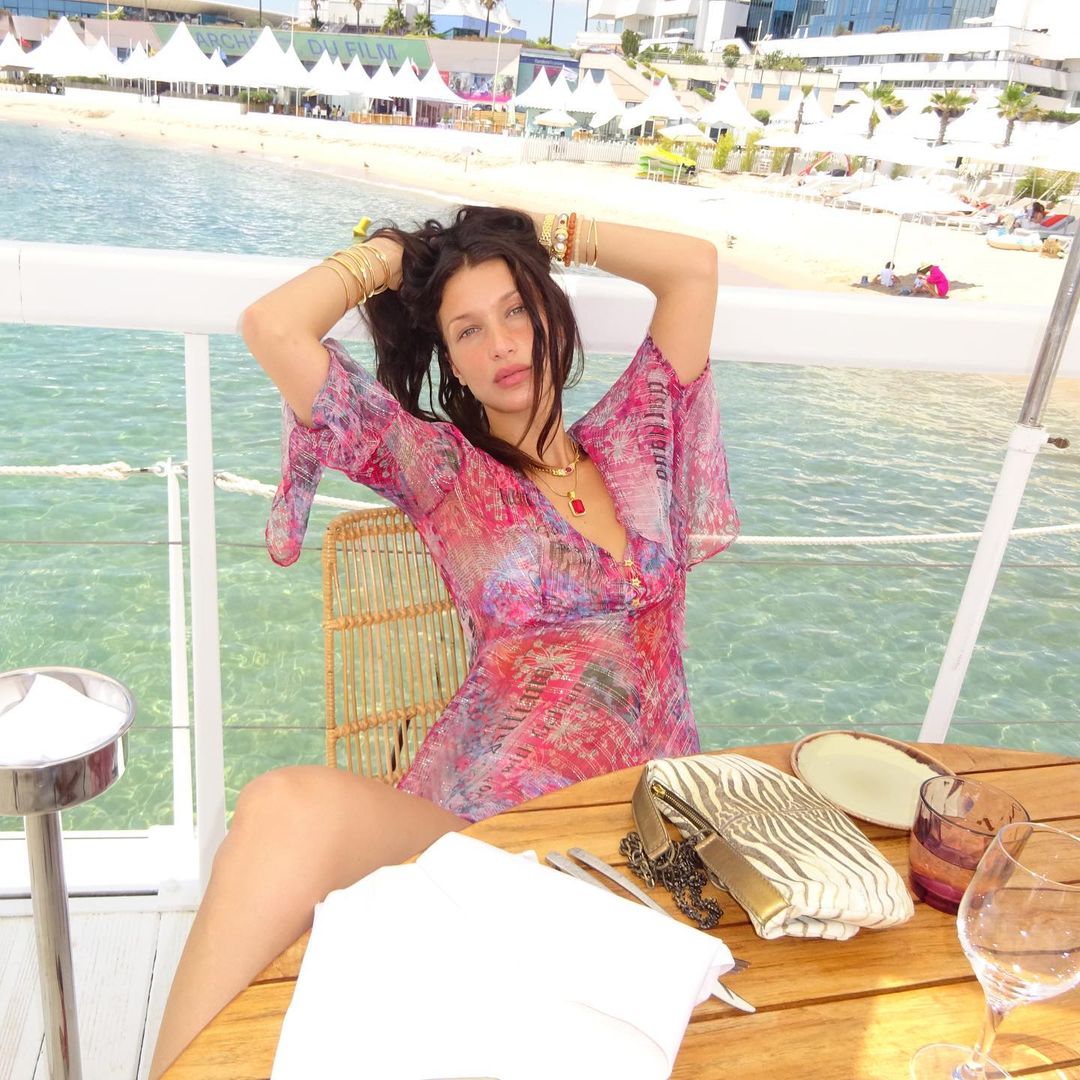 She has walked for a variety of designers, including Desigual, Tom Ford, Diane Von Furstenberg, Tommy Hilfiger, Jeremy Scott, Marc Jacobs, and many others. Bella, the younger sister of model Gigi, has established her own name in the industry.
Cara Delevingne
Nationality: English
Date of Birth: 12th August, 1992 (age 29)
Occupation: Model, Actress, Singer
Net Worth: $35million approx.
She debuted as a model at the age of ten, in an editorial for Vogue Italia shot by Bruce Weber. Cara has won the British Fashion Awards "Model of the Year" title twice. She is ranked 4th among the world's top 20 most famous fashion models.
Cara's debut runway appearance was in February 2011 during London Fashion Week. She worked as an actress in films such as London Fields, Suicide Squad, Kids in Love, and others in addition to modeling. Our generation was blown away by the short hair trend (credits to Cara).
Gigi Hadid
Nationality: American
Date of Birth: 23rd April, 1995 (age 25)
Occupation: Model
Net Worth: $30million approx.
When it comes to younger popular models, Gigi is currently on top of the globe. The American model debuted in the Top 50 Models ranking in November 2014. The British Fashion Council awarded her the title of International Model of the Year in 2016.
Gigi has appeared on the covers of 35 worldwide Vogue magazines in the last four years. Through her father, Gigi is descended from Daher Al Omer, Prince of Nazareth. Bella, her younger sister, is also a model.
Gigi began modeling when she was two years old. Guess clothing's Paul Marciano recognized her and wanted her to model for Baby Guess.
She took a break from modeling to focus on her studies, but she returned in 2011.
Kendall Jenner
Nationality: American
Date of Birth: 3rd November, 1995 (age 25)
Occupation: Model, Media Personality, Business Woman.
Net Worth: $45million
The oldest Jenner sister is at the top of the list, with an average monthly search volume of 2,740,000. She began modeling at the age of 14 after signing with Wilhelmina Models in 2009, and has since walked for a slew of major brands including Chanel, Dolce & Gabbana, Balmain, and others.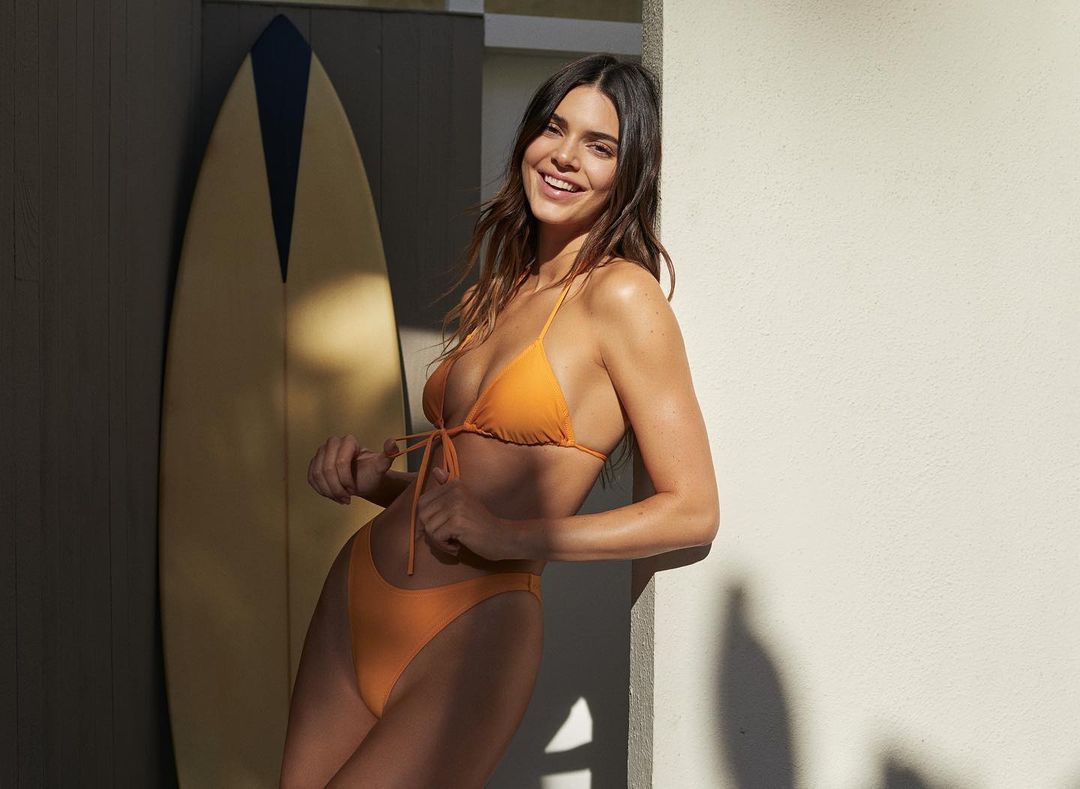 Her stature in the business has only risen since then, as she has walked the runways for high-end fashion houses such as Chanel, Dolce & Gabbana, and Balmain.
She also worked on a number of editorial and cover assignments for magazines such as Vogue, LOVE, and Forbes. Apart from that, she outshone the gram generation by becoming one of Instagram's most popular celebrities.
Ashley Graham
Nationality: American
Date of birth: 30th Octover 1987 (age 33)
Occupation: American model and television presenter
Net worth: $10 million
Ashley Graham, an American model, signed contracts with Wilhelmina Models in 2001 and Ford Models in 2003. She has been featured in editorials for Glamour, Bust, and other publications. She is ranked 20th among the world's top 20 most famous fashion models.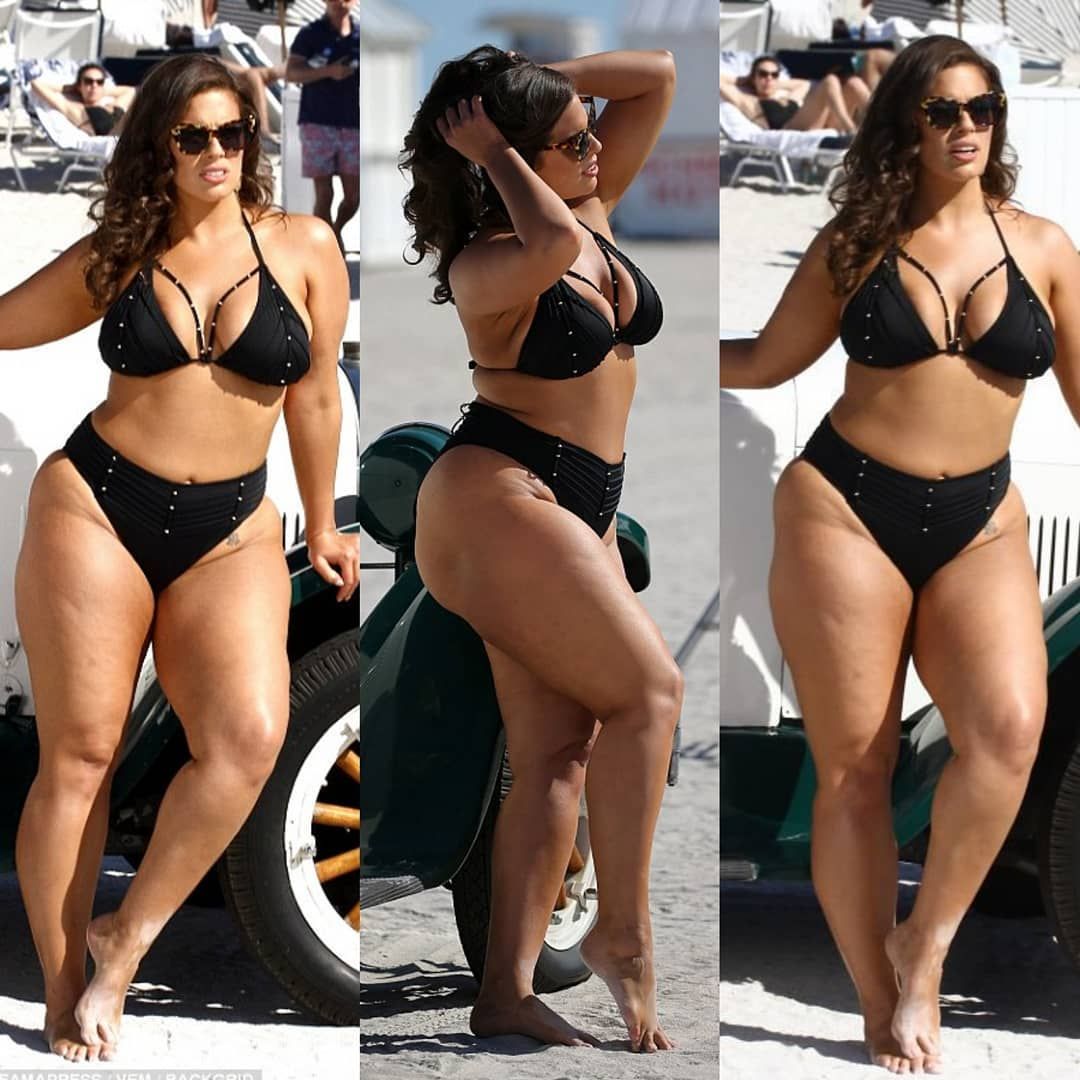 She created a lingerie line for Additional Elle in 2013. She has always advocated for people of all sizes and is a great example of a plus-size model.
Giselle Bundchen
Nationality: Brazilian
Date of Birth: 20th July 1980 (41 Years)
Occupation: Brazilian model, activist and Business women
Net worth: $400 million
Gisele claims to be one of the world's highest-paid supermodels. She is the most famous model and has been among the top earners in the fashion industry since 2001. She was ranked as the 16th richest lady in the entertainment sector in 2007. Then, in 2012, she topped Forbes' list of the highest-paid models.
She was rated the 89th Most Powerful Woman in the World by Forbes just two years later. According to Vogue, Gisele was instrumental in bringing the heroin chic era of modeling to an end in 1999.
Instead, the fashion industry shifted its focus to a sultry, healthy look with curves and a golden tan. Fun fact: she didn't get off to a good start. Bundchen went to London in 1997 and auditioned for 43 shows. She also only appeared in two international shows.
Cindy Crawford
Nationality: American
Date of Birth: 20th February 1966 (age 54)
Occupation: Model, Actress, Television personality
Net worth: $400 million
Cindy Crawford comes to mind when we talk of old-school models who revolutionized the world. She rose to stardom in the 1980s and 1990s as Cynthia Ann Crawford. Crawford became an international star after appearing on countless magazine covers, runways, and fashion campaigns.
According to some estimates, she had appeared on the covers of more than 500 fashion and leisure publications by 1998. Crawford is also involved in a lot of charitable endeavors. Her three-year-old brother died of leukemia when she was barely ten years old. She continues to donate to charity treating childhood leukemia after creating a name for herself as a model.
Adriana Lima
Nationality: Brazilian
Date of Birth: 12th June 1981 (age 40)
Occupation: Model and Actress
Net worth: $95 million
From 1999 to 2018, the Brazilian model was a part of the Victoria's Secret Angel campaign. She is the company's longest-serving model and the most valuable Victoria's Secret Angel.
Adriana has worked as a spokesmodel for Maybelline cosmetics since 2003. Lima began her modeling career at the age of 15 when she won Ford's Supermodel of Brazil competition. The next year, she placed second in the Supermodel of the World competition and signed with Elite Model Management.
She has been the second highest-paid model since 2014. She was ranked fourth on Forbes' list of the highest-paid models in 2012.
Ivanka Trump
Nationality: American
Date of Birth: 30th October 1981 (39 years)
Occupation: Model, business women, actress
Net worth: $800 million (approx.)
She is President Donald Trump's and Ivana Trump's daughter. Ivanka was featured in Tommy Hilfiger and Sasson Jeans print campaigns.
She's also walked the Versace, Marc Bouwer, and Thierry Mugler runways. Ivanka has also been on television in shows such as The Apprentice, Miss Teen USA, and Gossip Girls.
Iman
Nationality: Somalian
Date of Birth: 25th July 1955 (age: 66
Occupation: Model, actress and entrepreneur
Net worth: $110 million
Iman is a former muse of designers Gianni Versace, Calvin Klein, Donna Karan, and Yves Saint Laurent. She was born in Somalia as Zara Mohamed Abdulmajid.
Iman is the widow of English rock artist David Bowie and is known for her charity activities. In 1992, they married and remained together till his death.
In 1976, she received her first Vogue assignment. She was soon featured on the covers of the most renowned magazines.
Iman's long neck, tall stature, slim form, and excellent features helped her attain quick popularity in the fashion world. She advocated for more black women in the fashion industry during her modeling career.